Tuesday 22 October 2019, Amsterdam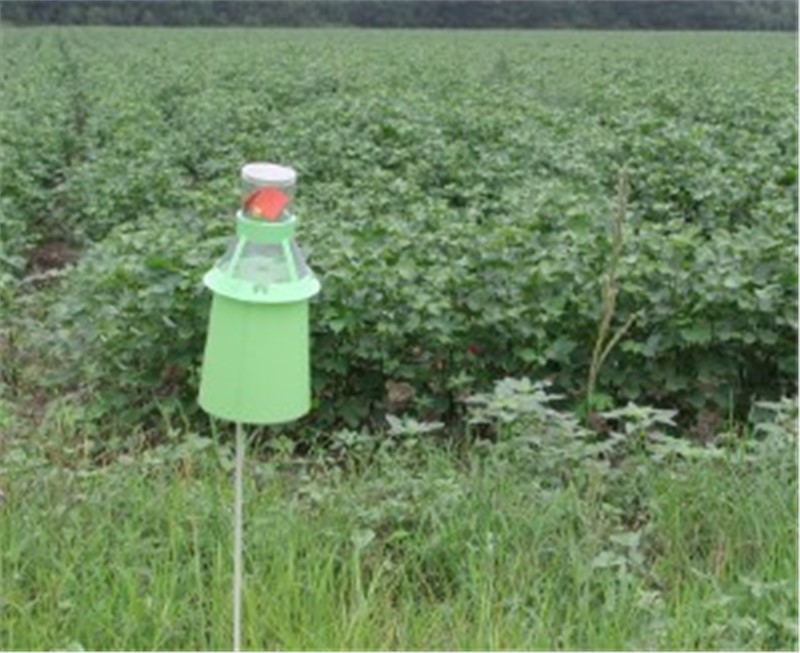 According to a new market intelligence report 'Global Agricultural Pheromones Market - Analysis and Forecast, 2019-2024', the global agricultural pheromones market is expected to reach $780.3 million by 2024, rising at a CAGR of 14.0% from 2019 to 2024. Market growth is largely attributed to the efficient crop pest management offered by agricultural pheromones.
Making sufficient food available for the population has become an alarming concern for authorities, while meeting the demand for food and agricultural products grown through biological means. All the regions across the globe are affected by pest infestation leading to significant crop losses. Agricultural pheromones have proven to be an effective solution for managing pest population in both high- and low-value crops such as fruit and nuts and vegetables, respectively.
The increasing global warming, rising temperatures, and unexpected weather conditions are becoming factors responsible for growth of pests in crops. The agricultural pheromones market has grown parallel to the decline in market for chemical pesticides/insecticides. Generally applied insecticides, have been linked to cancers, birth defects, and learning disabilities. Therefore, developed nations all over the world have extended efforts to prevent the excess or assure small usage of chemical pesticides in their geographic jurisdictions. For example, in March 2019, European Union announced the ban of chlorothalonil, a fungicide which prevented mildew and mold on crops. Companies, in response, are strengthening their product offerings with new product launches being one of the most preferred consolidation strategies.
According to Rakhi Tanwar, Principal Analyst,
"In 2018, the agricultural pheromones market by application was dominated by the control and treatment segment. Control and treatment are achieved by three major application means – lure & kill, mass trapping, and mating disruption.
Incorporation of pheromones in fruit and nut crops is expected to surge in the coming years, with growers increasingly looking forward for affordable pheromone solutions. Although many pheromone providers are providing pheromones at high costs, new players aim to provide pocket-friendly solutions for growers."
Some of the most prominent players in the agricultural pheromones market are Shin Etsu Chemicals Ltd., Suterra, Pherobank, Pacific Biocontrole, BASF SE, ISCA Technologies. The result of the emerging strategies and developments are already surging the market in the form of new product launches. Moreover, the growing market of agricultural pheromones is further expected to increase the involvement of companies across different segments of the value chain. Majority of the companies preferred entering into business expansion and contracts to enhance their presence, while the relatively less adoptive strategies comprised mergers and acquisitions, thus consolidating a small part of the market. New product launches in the agricultural pheromones industry represented a major strategic move made by a large number of companies since 2016. For instance, in April 2019, Biobest BV launched a new insecticide based on natural pyrethins named SYPRO which has been widely used for management of pests in crops such as tomatoes, pepper, cucumber, eggplant, and courgette.
This report is a meticulous compilation of research on more than 100 players in the agricultural pheromones ecosystem and draws upon insights from in-depth interviews with the key opinion leaders of more than 40 leading companies, market participants, and vendors. The report also profiles 16 leading companies across the agricultural pheromones market supply chain. Key profiles include Shin Etsu Chemicals Ltd., Suterra, Pherobank, Pacific Biocontrole, BASF SE and ISCA Technologies, among others.
Key questions answered in the report:
What is the global agricultural pheromones market size in terms of revenue along with the growth rate during the forecast period 2019-2024?
What are the key ingredients covered in the agricultural pheromones market?
What are the major types of species that need monitoring and control in agricultural pheromones market?
What are the market size and opportunities for agricultural pheromones in different regions?
What is the competitive strength of the key players in the agricultural pheromones market in terms of their recent developments, product offerings, and regional presence?
What is the market size and growth of varied application segments across different regions and countries?
What are key drivers and restraints affecting the market dynamics in global market?
What are the economic parameters affecting the market, and what are their intensity?
What are the major authorities controlling the agricultural pheromones market across distinct regions of the globe?
What are the opportunities offered by the agricultural pheromones market for a new company to establish?
ASDReports.com Media contact: S. Koopman - Marketing and Communications
ASDReports.com / ASDMedia BV - Veemkade 356 - 1019HD Amsterdam - The Netherlands
P : +31(0)20 486 1286 - F : +31(0)20 486 0216 - E : stefan.koopman@asdreports.com

back to News