Monday 24 December 2018, Amsterdam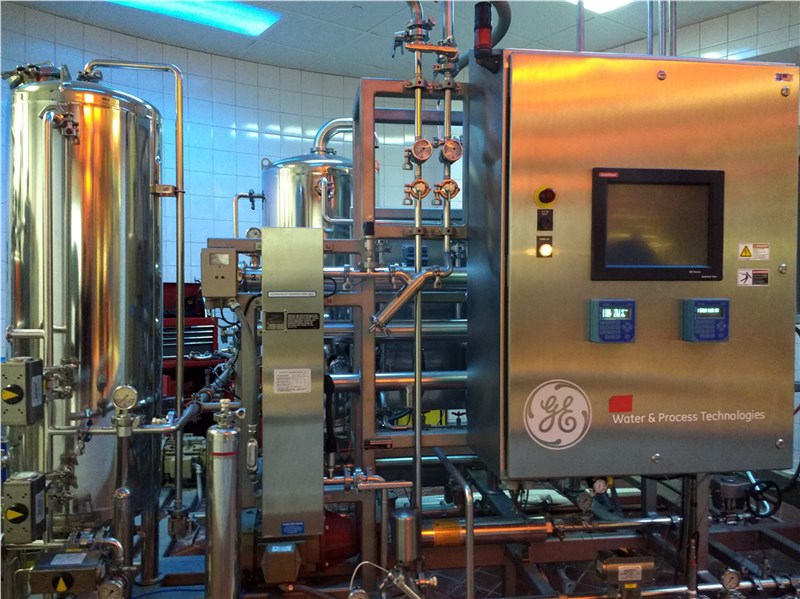 The Clean-in-Place Market is expected to grow from
USD 7.5 billion
in 2018 to
USD 15.4 billion
by 2023, at a
CAGR of 15.49%
. The growth of this market is mainly driven by several factors, such as advantages of CIP systems in various applications, increased use of CIP systems in the pharma industry, and high demand for processed and convenience food and dairy products, as well as for beverages.
Reuse CIP systems to hold largest share of clean-in-place market by 2023
Reuse CIP systems accounted for the largest share of the clean-in-place market in 2018, and the market for reuse CIP systems is expected to grow at a higher CAGR from 2018 to 2023. Unlike the single-use CIP system where water and cleaningsolutions are used only once before disposal, the reuse system recirculates cleaning detergents and water from a previous cycle to be reused in the following cycle's pre-rinse step. Thus, in the re-use CIP system, the cleaning solution is introduced to the plant to be cleaned and recirculated as required until the cleaning cycle is complete, thereby saving ownership cost and reducing wastage.
Clean-in-place market for food industry to grow at highest CAGR from 2018 to 2023
CIP systems play an important role in the food industry because it is very important to maintain hygiene and keep machinery and equipment bacteriologically clean. The equipment used in the food & beverages industry such as process piping, and vessels require frequent cleaning to remove residue from previous batches and sanitize both process piping and vessels to meet the hygiene requirements. The food standards in American and European countries are very strict, thereby helping the CIP market to grow in the regions.
Clean-in-place market in APAC to grow at highest CAGR from 2018 to 2023
The clean-in-place market in APAC is expected to grow at the highest CAGR during the forecast period. Increasing stringent regulations pertaining to the production and processing of food, dairy, and pharma products in countries such as China and India boost the demand for CIP systems. Also, ever-growing population and increasing disposable income in APAC countries have led to the increase in the demand for processed food, dairy products, beverages, and pharma products, which, in turn, has propelled the growth of the CIP market in this region.
Tetra Pak International (Switzerland), GEA Group (Germany), Sani-Matic (US), Alfa Laval (Sweden), SPX FLOW (US), Krones AG (Germany), KHS GmbH (Germany), Melegari Manghi (Italy), Centec GmbH (Germany), and Millitec Food Systems (UK) are among a few major players in the clean-in-place market.
ASDReports.com Media contact: S. Koopman - Marketing and Communications
ASDReports.com / ASDMedia BV - Veemkade 356 - 1019HD Amsterdam - The Netherlands
P : +31(0)20 486 1286 - F : +31(0)20 486 0216 - E : stefan.koopman@asdreports.com

back to News