Email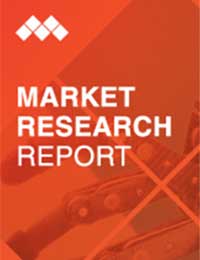 GPS, after its inception in 1970, was used only for military purposes; but after 1999, the signals were released for civilian purposes as well. This has created a large and continuously growing market in the last 10 years. These days, GPS is used for industries, including farming, construction, transportation, and aerospace, and to make things more accurate.

In addition to creating efficiencies and reducing operating costs, the adoption of GPS technology has improved safety, emergency response times, and environmental quality, and delivered many other less-readily quantifiable benefits.

The main problem with the GPS systems is its strength to transmit signals. Due to this, GPS is still unable to grasp its hand all over the world. Studies from our side indicate that different governments are working on this problem and going to launch their own satellites system for solving this problem.

One of the major problems in this field is licensing as there are stringent rules and regulations for the companies who want to enter in this field. Owing to this, loads of companies who wanted to enter in this field in the past had failed to pass these stringent criteria. Now, with the innovation, in terms of usage in different fields such as fitness, and infotainment, new companies have raised their bars and entered these fields aggressively.

Contracts signed up amongst the bigger players such as Google (U.S.), Nokia, and Microsoft (U.S.) with mapping small software companies based in APAC regions, have helped the companies to launch their products with much ease.

The increasing wireless network of 3G and 3.5G all over the world has supported the use of GPS devices to create the solution of signal loss problem with the usage of augmentation technology. It creates an opportunity for all GPS companies to capture the untapped market in the Asia-Pacific (APAC) and Rest of the World (ROW).

The GPS market is estimated to generate $9.1 billion in 2011 and $26.36 billion by 2016 at a CAGR of 23.7% from 2011 to 2016. The global GPS product market is segmented into GPS enabled smartphone, GPS cameras, and portable automation devices.


Scope of the report

This GPS market research report categorizes the global market of Global Positioning System on the basis of products, applications, and geographical analysis; which, in detail, explains forecasted revenue and analyzing trends in the GPS market. The issues impacting the market have also been discussed briefly in the report.


On the basis of product market

The products are divided into GPS-enabled mobile phones, GPS cameras, automotive, marine, and aviation. In these the trends of the market have been discussed in an elaborative way.


On the basis of application market

The application market is categorized into navigation, machine control, and logistics tracking. These were further subdivided into number of applications such as traffic control, agriculture, robotics, and others. The discussion includes their growth aspect and the reasons behind that growth.


On the basis of geography
North America, Europe, Asia-Pacific, and ROW are covered in the report.
North America is subdivided into U.S., Canada, and Mexico.
Europe is further divided into UK, Germany, France, and others.
Asia-Pacific is divided into China, India, Japan, South Korea, Taiwan, and others.
ROW is segmented into Africa, Middle East, and others.
Each section will provide market data, market drivers, trends and opportunities, key players, and competitive outlook. This report will also provide market tables for covering the sub-segments and micro-markets.


Company profiles

In addition, the report also provides more than 15 elaborative company profiles covering their financials and strategy in detail. Companies have been profiled using lots of the authentic sources such as annual report, stock exchanges, Bloomberg, and Reuters. The financials have been done in view of the competitive strategies done by the companies over the past year. Ratio Analysis has been extensively used to derive the potential of the major player in this market.