Kazakhstan and Central Asia Defence and Security Report Q2 2014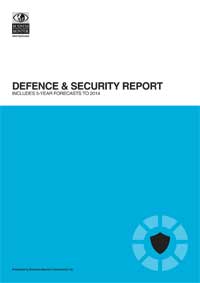 By 2018, BMI predicts that Kazakhstan will spend a combined total of US$4.4bn annually on defence. We expect the defence spending of Kazakhstan to reach US$2.6bn during 2014. From this year onwards, annual defence spending is expected to continue its upward trend. In terms of Gross Domestic Product (GDP), Kazakhstan has moderately increased the share of GDP which defence spending occupies. BMI expects that this country will spend on average 1.2% of its gross GDP on defence by 2018.

Of all of Kazakhstan's armed services, by far its largest is its army which has averaged 39,800 personnel in size during the last decade. Kazakhstan's second-largest armed service is its paramilitary force, which has comprised on average 33,370 for the last decade. Kazakhstan's air force has comprised on average 16,400 personnel over the last decade while the country's smallest armed service, its navy, has averaged 2,990 personnel between 2007 and 2010.

This report is part of BMI's country analyses series in multiple markets. If you buy multiple reports from this series you will receive below quantity discounts.
With the link below 'More reports' you will go to the overview page with all reports part of this series.
Quantity
Price per Report
2 reports
US$1,180.00
3 reports
US$1,120.00
4 reports
US$1,060.00
5 reports
US$1,005.00
6 reports
US$945.00
7-20 reports
US$885.00
21-100 reports
US$770.00
More reports with this discount.
* - discounts are calculated in your cart

Feb 2014
BMI
55 pages
Country Research
ASDR-98281