Egypt Defence and Security Report Q2 2014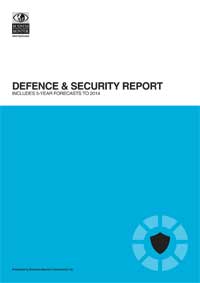 BMI believes that defence spending will increase in Egypt during 2014, with the country's annual defence budget being worth around US$4.7bn this year, an increase of almost 12% from the previous year. The upward trend of defence spending in Egypt is expected to continue with Egypt expected to spend up to US $8.2bn on defence annually by 2018.

Egypt's year-on-year increases to its defence spending are being driven by its urgent needs of military modernisation. In recent years, Egypt has worked to move away from Russia towards the United States as its main supplier of equipment. Following the ousting of the Muslim Brotherhood government in Egypt by a popular-backed military coup in 2013, Washington took the decision to suspend some exports of military equipment to Egypt. This has had the corresponding effect of Cairo once again approaching Russia as a potential source of materiel.

This report is part of BMI's country analyses series in multiple markets. If you buy multiple reports from this series you will receive below quantity discounts.
With the link below 'More reports' you will go to the overview page with all reports part of this series.
Quantity
Price per Report
2 reports
US$1,180.00
3 reports
US$1,120.00
4 reports
US$1,060.00
5 reports
US$1,005.00
6 reports
US$945.00
7-20 reports
US$885.00
21-100 reports
US$770.00
More reports with this discount.
* - discounts are calculated in your cart

Feb 2014
BMI
77 pages
Country Research
ASDR-98259