Saudi Arabia Defence and Security Report Q2 2014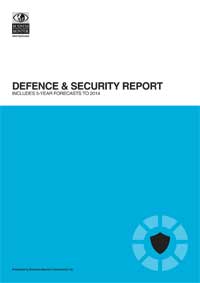 Like many aspects of Saudi Arabia's security posture, the country has traditionally been highly secretive regarding the size of its defence budget. It does not reveal or publish its annual spending levels, or the levels of its defence imports and exports. In 2013, BMI anticipated that the country spent US$68.8bn on defence.

We expect increases in defence spending to US$78.2bn in 2014 It was reported in November 2013 that Saudi Arabia was considering the purchase of conventional hunterkiller submarines from Germany. Riyadh is thought to be especially interested in the Type-209 boat which is built by German shipbuilders.

Underlining the threat that Saudi Arabia continues to face from internal terrorism, five Al-Qaeda militants were convicted in a Saudi court in January 2014 of a plot to attack an oil refinery in the city of Yanbu on the country's Red Sea coast. They were given prison sentences of up to 25 years, and the individuals included 15 Saudi nationals and a Yemeni. Earlier in late December 2013, Saudi Arabia announced that it had closed down an al-Qaeda cell, in cooperation with the authorities in the United Arab Emirates, thought to be planning attacks throughout the Kingdom.

This report is part of BMI's country analyses series in multiple markets. If you buy multiple reports from this series you will receive below quantity discounts.
With the link below 'More reports' you will go to the overview page with all reports part of this series.
Quantity
Price per Report
2 reports
US$1,180.00
3 reports
US$1,120.00
4 reports
US$1,060.00
5 reports
US$1,005.00
6 reports
US$945.00
7-20 reports
US$885.00
21-100 reports
US$770.00
More reports with this discount.
* - discounts are calculated in your cart

Jan 2014
BMI
95 pages
Country Research
ASDR-96013