Global Commercial Aircraft Programs - Revenue Opportunities and Stakeholder Mapping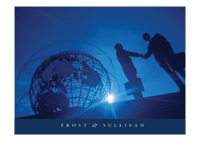 This research service focusses on the future aircraft models and the revenue opportunity of suppliers across the segment. The suppliers are classified into 8 segments in this research service. The aircraft discussed in this study are A350, B787, Bombardier C Series, COMAC, Mitsibushi Regional Jet, Sukhoi Super Jet and Irkut MS-21.
The total commercial future aircraft market is likely to generate $170.2 million in 2010 and $3.53 billion by 2020. The market is likely to grow with a compound annual growth rate of 40.1 per cent for this period. The highest revenue is likely to be generated in 2018.

Table of Contents
1.Executive Summary
Market Outlook
Overview of the Market Dynamics - Boeing Orders and Deliveries
Overview of the Market Dynamics - Airbus Orders and Deliveries
Supplier Segmentation
Total Market Forecasts
Total Market Forecasts (Contd…)
Evolution of the Business Model
2.Market Overview
End-user Segmentation
Detailed Supplier Segmentation
Stakeholder Perspective
Future Airplane Delivery Forecasts - Scenario Analysis
Factors Considered for Scenario Analysis
Overview of Market Dynamics
3.Market Dynamics
Industry Challenges
Analysis of Drivers and Restraints
Impact Analysis
Drivers and Restraints Explanation
PESTLE
Key Market Barriers to Entry
4. Revenue Opportunities and Stakeholder Mapping
New Aircraft Deliveries - Expected Entry into Service
A350 Program Line
Programme Development Stages
Stakeholder Mapping
Revenue Potential of Suppliers
Breakeven of Suppliers
B787 Program Line
Programme Development Stages
Stakeholder Mapping
Revenue Potential of Suppliers
Breakeven of Suppliers
Bombardier C Series
Stakeholder Mapping
Revenue Potential of Suppliers
Ten-year ROI
COMAC C919
Stakeholder Mapping
Revenue Potential of Suppliers
Ten-year ROI 69 COMAC ARJ21
Stakeholder Mapping
Revenue Potential of Suppliers
Ten-year ROI
Mitsubishi Regional Jets
Stakeholder Mapping
Revenue Potential of Suppliers
Ten-year ROI
Sukhoi Super Jet
Stakeholder Mapping
Revenue Potential of Suppliers
Ten-year ROI
Irkut MS-21
Stakeholder Mapping
Revenue Potential of Suppliers
Ten-year ROI
5. Market Forecasts
Material Suppliers
Component Suppliers
Airframes
Avionics
Engines
Power Systems
Production
6. Conclusions and Recommendations
Top five sectors
Top Ten trends in the sector
Replacement Study
7. DSD Table
8. About Frost & Sullivan

List of charts
Commercial Future Aircraft Market: Segmentation (World), 2010
Commercial Future Aircraft Market: Boeing Orders (World), 2004-2009
Commercial Future Aircraft Market: Boeing Deliveries (World), 2004-2009
Commercial Future Aircraft Market: Airbus Orders (World), 2004-2009
Commercial Future Aircraft Market: Airbus Deliveries (World), 2004-2009
Commercial Future Aircraft Market: Revenue Forecasts (World), 2010-2020
Commercial Future Aircraft Market: Revenue Forecasts by End-user (World), 2010-2020
Commercial Future Aircraft Market: Per cent of Revenues by End-user (World), 2010
Commercial Future Aircraft Market: End-user Segmentation (World), 2010
Commercial Future Aircraft Market: Supplier Segmentation (World), 2010
Commercial Future Aircraft Market: Stakeholders (World), 2010
Commercial Future Aircraft Market: Airplane Deliveries Forecasts (World), 2010-2020
Commercial Future Aircraft Market: New Aircraft Deliveries (World), 2010-2020
Commercial Future Aircraft Market: Key Market Barriers to Entry (World), 2010 and 2020
Commercial Future Aircraft Market: Expected Entry into Service (World), 2010-2020
Commercial Future Aircraft Market: Programme Development Stages (World), 2000-2020
Commercial Future Aircraft Market: Revenue Opportunity for A350 (World), 2010-2020
Commercial Future Aircraft Market: Breakeven of Suppliers for A350 (World), 2010-2020
Commercial Future Aircraft Market: Programme Development Stages (World), 2000-2020
Commercial Future Aircraft Market: Revenue Opportunity for B787 (World), 2010-2020
Commercial Future Aircraft Market: Breakeven of Suppliers for B787 (World), 2010-2020
Commercial Future Aircraft Market: Revenue Opportunity for Bombardier C Series (World), 2010-2020
Commercial Future Aircraft Market: Ten Years ROI for Bombardier C Series (World), 2010-2020
Commercial Future Aircraft Market: Revenue Opportunity for COMAC C919 (World), 2010-2020
Commercial Future Aircraft Market: Ten Years ROI for COMAC C919 (World), 2010-2020
Commercial Future Aircraft Market: Revenue Opportunity for ARJ21 (World), 2010-2020
Commercial Future Aircraft Market: Ten Years ROI for ARJ21 (World), 2010-2020
Commercial Future Aircraft Market: Revenue Opportunity for Mitsubishi Regional Jet (World), 2010-2020
Commercial Future Aircraft Market: Ten Years ROI for Mitsubishi Regional Jet (World), 2010-2020
Commercial Future Aircraft Market: Revenue Opportunity for Sukhoi Super Jet (World), 2010-2020
Commercial Future Aircraft Market: Ten Years ROI for Sukhoi Super Jet (World), 2010-2020
Commercial Future Aircraft Market: Revenue Opportunity for Irkut MS-21 (World), 2010-2020
Commercial Future Aircraft Market: Ten Years ROI for Irkut MS-21 (World), 2010-2020
Commercial Future Aircraft Material Market: Per cent of Revenues by Segment (World), 2010
Commercial Future Aircraft Material Market: Revenue Forecasts by End-user Segment (World), 2010-2020
Commercial Future Aircraft Material Market: Per cent of Revenues by End-user Segment (World), 2010
Commercial Future Aircraft Component Supplier Market: Per cent of Revenues by Segment (World), 2010
Commercial Future Aircraft Component Supplier Market: Revenue Forecasts by End-user Segment (World), 2010-2020
Commercial Future Aircraft Component Supplier Market: Revenue Forecasts by End-user Segment (World), 2010-2020
Commercial Future Aircraft Airframe Market: Per cent of Revenues by Segment (World), 2010
Commercial Future Aircraft Airframe Market: Revenue Forecasts by End-user Segment (World), 2010-2020
Commercial Future Aircraft Airframe Market: Per cent of Revenues by End-user Segment (World), 2010
Commercial Future Aircraft Avionics Market: Per cent of Revenues by Segment (World), 2010
Commercial Future Aircraft Avionics Market: Revenue Forecasts by End-user Segment (World), 2010-2020
Commercial Future Aircraft Avionics Market: Per cent of Revenues by End-user Segment (World), 2010
Commercial Future Aircraft Engine Market: Per cent of Revenues by Segment (World), 2010
Commercial Future Aircraft Engine Market: Revenue Forecasts by End-user Segment (World), 2010-2020
Commercial Future Aircraft Engine Market: Per cent of Revenues by End-user Segment (World), 2010
Commercial Future Aircraft Power Systems Market: Per cent of Revenues by Segment (World), 2010
Commercial Future Aircraft Power Systems Market: Revenue Forecasts by End-user Segment in Power Systems Market (World), 2010-2020
Commercial Future Aircraft Power Systems Market: Per cent of Revenues by End-user Segment (World), 2010
Commercial Future Aircraft Production Segment Market: Per cent of Revenues by Segment (World), 2010
Commercial Future Aircraft Production Segment Market: Revenue Forecasts by End-user Segment (World), 2010-2020
Commercial Future Aircraft Production Segment Market: Per cent of Revenues by End-user Segment (World), 2010
Commercial Future Aircraft Market: Revenue Opportunities in Top-five Sectors (World), 2010-2020
Decision Support Database: Materials Market (World), 2010-2020
Decision Support Database: Airframes Market (World), 2010-2020
Decision Support Database: Components Market (World), 2010-2020
Decision Support Database: Avionics Market (World), 2010-2020
Decision Support Database: Engine Market (World), 2010-2020
Decision Support Database: Power Systems Market (World), 2010-2020
Decision Support Database: Production Segment Market (World), 2010-2020