Chile Oil and Gas Report Q2 2014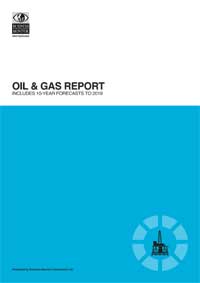 Our View: The International Energy Agency reports that in 1990 the country was able to provide 14% of its oil needs, but heightening demand and no sizable discoveries within its borders mean Chile barely provides 2% of its needs from domestic production. It's the same story with natural gas: a very small resource base cannot hope to transform the country into one of oil and gas independence, but small discoveries of shale may point to an opening for some small explorers. The real opportunities are in liquefied natural gas (LNG) and crude as well as refined product importation. A new presidential administration with a centre-left agenda came into power in March 2014. While there is no hint of regulatory reassessment, the new administration knows it has to address the balance between rising demand and declining reserves.

The key trends and developments in the Chilean oil and gas sector are:
• Oil: Our analysts have pegged current in-situ proven crude oil reserves in 2014 at only 147.8mn barrels (bbl), which is equivalent to 13 months' worth of consumption of refined products (370,600b/d). But while consumption is growing, reserves are declining, making Chile more and more reliant upon imported stock. Overall crude oil domestic reserve depletion rates are dropping by 1.5% per year. By 2023, Chile will have only 137.7mn bbl in reserves.

This report is part of BMI's country analyses series in multiple markets. If you buy multiple reports from this series you will receive below quantity discounts.
With the link below 'More reports' you will go to the overview page with all reports part of this series.
Quantity
Price per Report
2 reports
US$1,180.00
3 reports
US$1,120.00
4 reports
US$1,060.00
5 reports
US$1,005.00
6 reports
US$945.00
7-20 reports
US$885.00
21-100 reports
US$770.00
More reports with this discount.
* - discounts are calculated in your cart

Apr 2014
BMI
94 pages
Country Research
ASDR-103158