Wednesday 27 May 2015, Amsterdam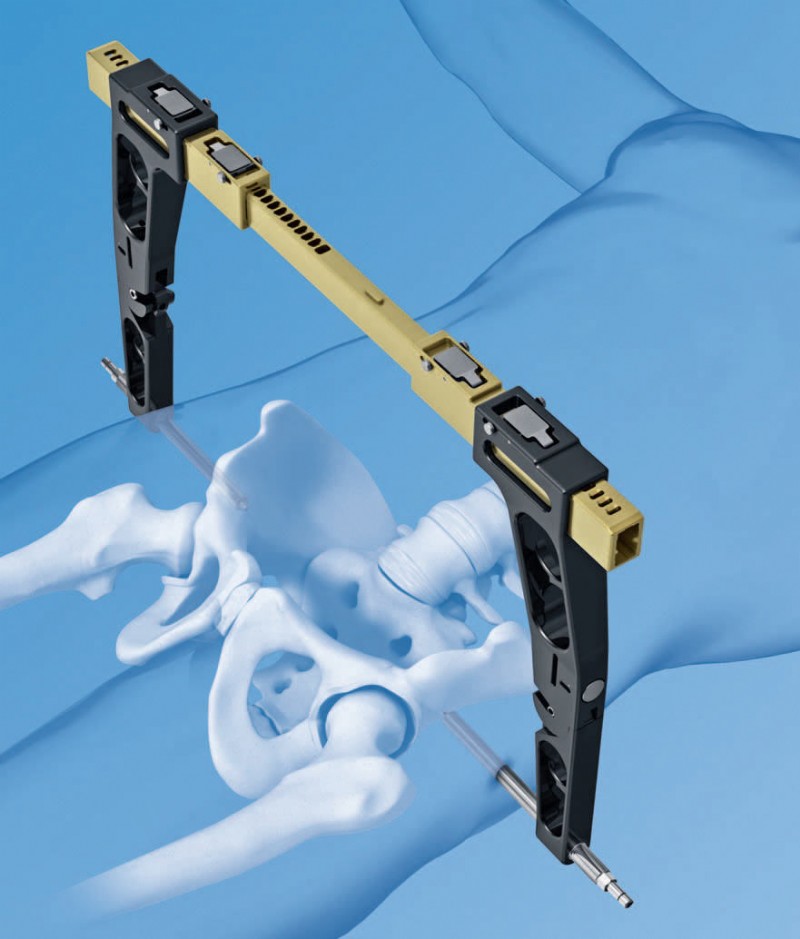 Market growth in hip external fixation market is driven by an increase in fractures due to the aging U.S. population and advancements in infection prevention technologies. As the population ages, prevalence of hip fractures increases. These fractures are currently accounting for the largest total number of bone fixation procedures in the U.S., commonly associated with falls and accidents. As a result, the average selling price (ASP) of hip external fixation devices will continue to increase across the board.
Price increases will settle down as more competitors enter the market, thereby forcing manufacturers to be competitive in terms of their pricing. However, external fixator market growth is largely limited by the increasing propensity for the use of internal fixation devices, such as plates and screws or intramedullary nails, because of better patient outcomes in some applications and an increased ability to visualize the fracture during surgery.
Minimally Invasive Nature
Despite the increasing usage of internal fixation, the use of external fixation is preferable in some indications where invasive surgery is contraindicated and in cases of multiple traumas. While there are benefits to internal fixation, such as improved visualization of the fracture site, the minimally invasive nature of external fixation provides significant benefits. Decreased or eliminated blood loss, decreased operating times, earlier return to motion and lower levels of soft tissue disturbance are all significant benefits of external fixation.
Leading Competitors
DePuy Synthes hold the leading position in the U.S. external fixation market with slightly over 40% market share. They offer large, medium and small rod-like external fixators. Johnson & Johnson/DePuy acquired Synthes for $21.3 billion. Before the merger, Synthes was much more dominant in the external fixation market than DePuy. Following the merger, DePuy Synthes has maintained its strong brand in this market as a good portion of surgeons continue to use their products.
Other notable compe titors in the external fixation device market include Stryker, Smith & Nephew, Biomet, Orthofix, Zimmer, SBi, Acumed, DJO Surgical, Nutek Orthopaedics, and Vilex among others.
ASDReports.com Media contact: S. Koopman - Marketing and Communications
ASDReports.com / ASDMedia BV - Veemkade 356 - 1019HD Amsterdam - The Netherlands
P : +31(0)20 486 1286 - F : +31(0)20 486 0216 - E : stefan.koopman@asdreports.com

back to News