Thursday 23 April 2015, Amsterdam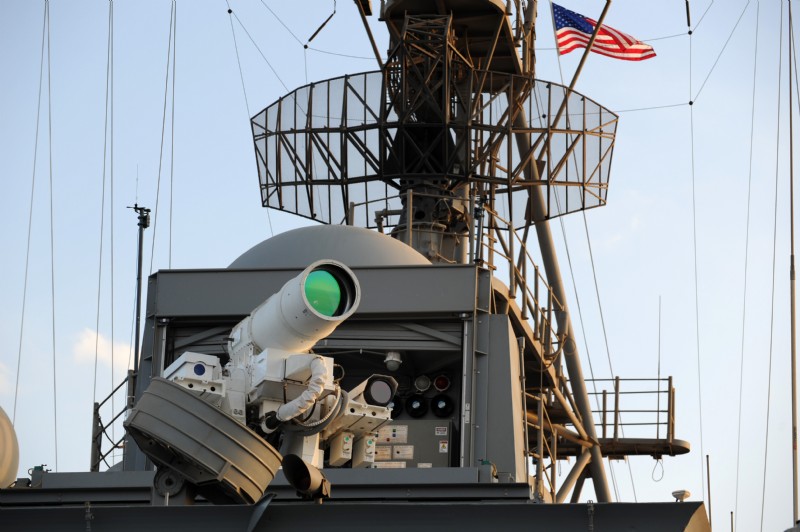 The report recognizes the following companies as the key players in the Global Military Laser Systems Market: BAE Systems plc, Lockheed Martin Corp., Northrop Grumman Corp., Raytheon Co. and Thales Group
Other Prominent Vendors in the market are: 3SAE Technologies, American Laser Enterprises, Boeing, Coherent, Creaform, Electro Optic Systems, Eurolaser, Faro Technologies, General Atomics, IPG Photonics, Jenoptik, Kratos Defense & Security Solutions, L-3 Advanced Laser Systems Technology, Newport Corporation, Trumpf, UTC Aerospace Systems, Vectronix and Visotek.
The report said: "Laser systems in airborne laser mine detection are an emerging trend in the market. Airborne laser mine detection systems can detect and localize floating and near-surface mines, for wide-area applicability in a short period of time."
According to the report, the high demand for laser systems from the Military and Defense sector is one of the major drivers in this market. Globally, this sector is using laser-based systems for purposes such as range finding, target designation, anti-missile systems, and in neutralizing opponents' weapon systems.
Further, the report states that budget cuts in military laser spending are one of the major challenges in the market. It adversely affects the market as there have been military budget cuts in major military powerhouses such as the US and Europe.
The study was conducted using an objective combination of primary and secondary information including inputs from key participants in the industry. The report contains a comprehensive market and vendor landscape in addition to a SWOT analysis of the key vendors.
ASDReports.com Media contact: S. Koopman - Marketing and Communications
ASDReports.com / ASDMedia BV - Veemkade 356 - 1019HD Amsterdam - The Netherlands
P : +31(0)20 486 1286 - F : +31(0)20 486 0216 - E : stefan.koopman@asdreports.com

back to News