Wednesday 18 March 2015, Amsterdam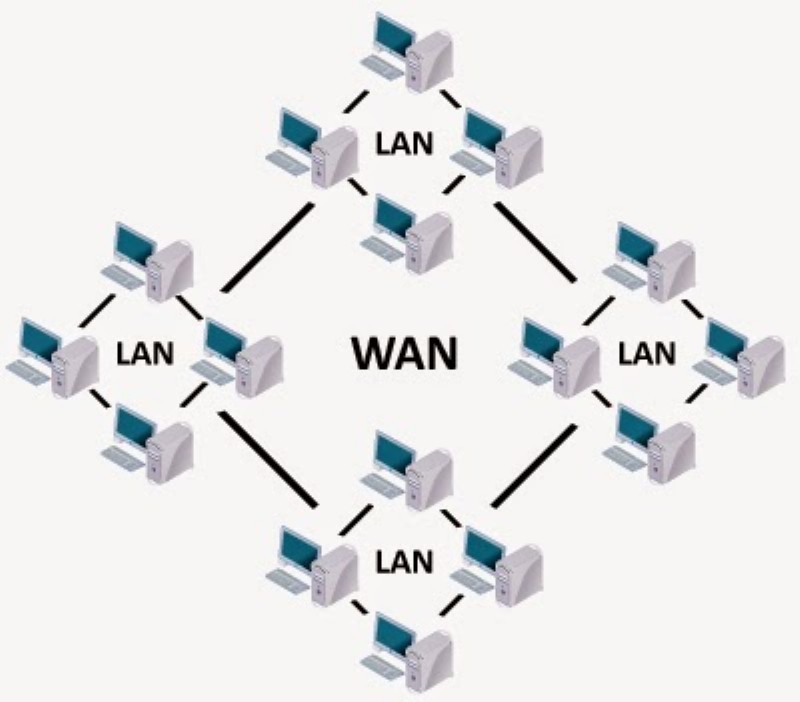 $ The report, now available on ASDReports, "WAN Optimization Market by Solutions (Hybrid Network Optimization, WOC, Network Traffic Acceleration and Monitoring), by Services, by Deployment Type, by Verticals, by End Users (CSPs, Network Operators, Enterprises), by Regions - Global Trends and Forecast to 2014–2019" segments the global market into various sub-segments with in-depth analysis and forecasting of revenues. It also identifies the drivers and restraints for this market with insights into trends, opportunities, and challenges.
The changing user requirements, rapid growth in IP and Ethernet services, and increase in the demanded of WAN optimization-as-a-Service over cloud are driving the evolution of the WAN optimization market. The WAN optimization is a part of OTN ecosystem architecture concept originally developed by the ITU-T. Recently in last five years the enterprises have become much more sensitive about the smooth delivery and visibility of applications over the WAN. The numerous software applications used by the companies are now being converted to web-based versions, which enable easy accessibility to the remote employees of the businesses. The fact that the cloud based solutions for WAN optimization appeals both to the enterprises and small companies has fueled the market growth. On one side a decrease has been seen in the sales volume of the WAN optimization hardware while on the other quick adoption of the cloud based WAN optimization solutions is gaining the market share.
Further, WAN optimization is not just a technology now that enables heavy data transfer across the network without having to buy more bandwidth. This technology plays an important role when it comes to projects and new application rollouts. As organizations experience changes in their IT and business requirements, they look for more flexibility in the WAN optimization capabilities, and thus the market is always going through new changes.
The high initial investment is one of the challenges faced by the vendors and restraining its deployment, but the on demand model has overcome this problem by providing cloud based customized WAN optimization solutions. The next opportunity in the networking world is the advanced form of WAN optimization i.e. Next Generation WAN optimization, which enables more efficient mapping of and support for data signals such as Ethernet and IP. This technology is expected to enhance the WAN optimization deployment and offer solution to the Enterprises for more flexible WAN optimization capabilities.
This report has segmented the global WAN Optimization market by solutions: [WAN Optimization Controller (WOC) appliance solutions, Application performance management solutions, Network monitoring solutions, TCP optimization Solutions, Hybrid network optimization solutions, Network traffic accelerator solutions, Mobile WAN optimization solutions]; by services: [Professional services, Cloud services, Deployment and integration services, Training and support services]; by deployment: [On premise, and on demand]; by vertical: [Financial services, IT and Telecom, Healthcare, Government, Media and Entertainment, Energy, Manufacturing, Retail, and Others]; by end users: [Communication service providers, Network operators, Healthcare, Enterprises, and Cloud Service Providers]; and by region: North America (NA), Asia-Pacific (APAC), Europe (EU), Middle East and Africa (MEA), and Latin America (LA). The notable players in this market, who contributes to the major share, include Array Networks, Aryaka Networks, Inc., Blue Coat Systems, Inc., Citrix Systems, Inc., Exinda, Ipanema Technologies, Riverbed, and Silver Peak, Inc.
The report expects that the WAN Optimization market is estimated to be $5.2 billion in 2014 and is expected to grow to $12.1 billion in 2019. This represents an estimated Compound Annual Growth Rate (CAGR) of 18.8% from 2014 to 2019. In the current scenario, North America is expected to be the biggest market on the basis of spending and adoption of the WAN Optimization hardware and services, and APAC is the highest growing region with a CAGR of 21.2% in this market.
ASDReports.com Media contact: S. Koopman - Marketing and Communications
ASDReports.com / ASDMedia BV - Veemkade 356 - 1019HD Amsterdam - The Netherlands
P : +31(0)20 486 1286 - F : +31(0)20 486 0216 - E : stefan.koopman@asdreports.com

back to News