Wednesday 14 January 2015, Amsterdam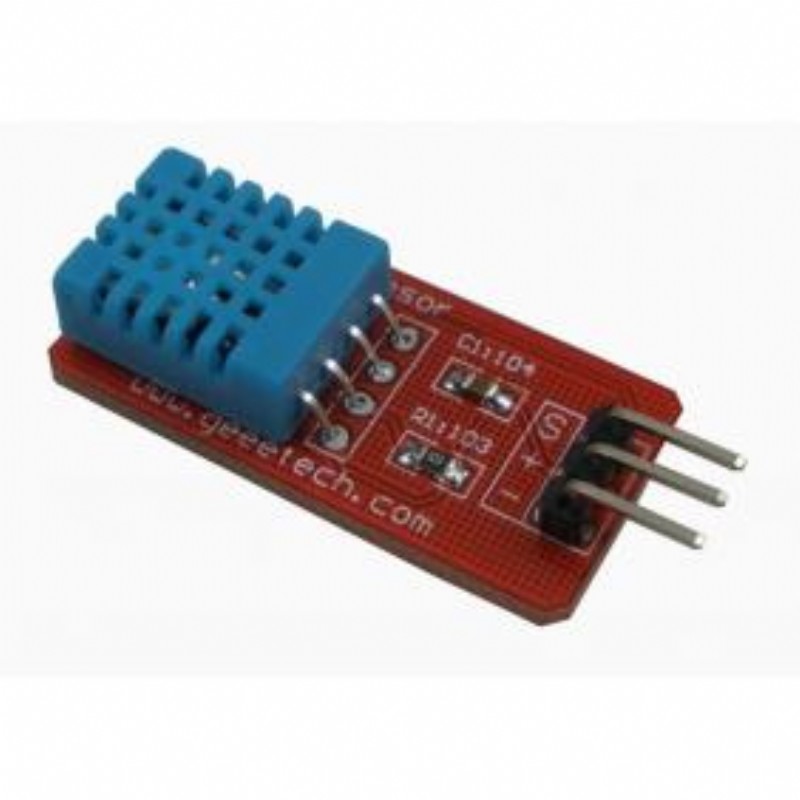 According to a new market research report on ASDReports, "Temperature Sensors Market by Type (Bimetallic, IC, Thermistor, RTD, Thermocouple, IR, Fiber Optic), Applications (Consumer, Power, Automotive, Petrochemicals, Aerospace & Defense, Healthcare, Industrial, & Utility) and Geography - Global Forecasts to 2020", the total market for temperature sensors is expected to reach $6.05 billion by 2020, growing at a CAGR of 5.11% between 2014 and 2020.
The demand for temperature sensors is growing. The major applications comprise consumer electronics, power generation, automotive, petrochemical, aerospace and defense, healthcare along with, industrial and utility segments. The industrial, petrochemical and consumer electronics segments are the highest contributors to the temperature sensors market.
With the advent of new types of temperature sensors which use nanotechnology and micro technology enabling contactless and accurate measurement of temperature, the cost of temperature sensors has been declining. The market is expected to grow in the emerging economies, while the developed markets are expected to continue investing in more efficient and newer technologies which can measure temperature with more efficiency and accuracy.
The report provides a detailed segmentation by type and application. The geographic analysis covers the existing and emerging technologies in the temperature sensors market. The market based on type is segmented into Bimetallic Temperature sensors, Temperature sensor IC, Thermistor, Resistance Temperature Detector (RTD), Thermocouple, Infrared sensors, and Fiber optic sensors. The report also covers major applications such as Consumer Electronics, Power Generation, Automotive, Petrochemicals, Aerospace & Defense, Healthcare, Industrial, and Utility with qualitative and quantitative industry insights.
One of the objectives of the report was to analyze market trends for each of the temperature sensors market segments and their respective growth rates. Apart from market segmentation the report also provides an in-depth analysis with regard to Porter's Five Forces and the supply chain with a detailed process flow diagram, and market dynamics such as drivers, restraints, and opportunities for the temperature sensor market.
The market size included in the report comprises four geographic splits, namely- North America, Europe, Asia-Pacific, and Rest of the World (RoW). Asia Pacific is estimated to account for a major share in the temperature sensors market and is estimated to grow at the highest rate, followed by the Rest of the World (RoW).
Some of the major players in this market are Maxim Integrated (U.S.), Texas Instruments Incorporated (U.S.), STMicroelectronics N.V. (Switzerland), and Analog Devices, Inc. (U.S.), Honeywell International, Inc. (U.S.), Maxim Integrated Products Inc. (U.S.), Measurement Specialties (U.S.), Microchip Technology Inc. (U.S.), NXP Semiconductors (Netherlands), Panasonic Corporation (Japan), Siemens AG (Germany), STMicroelectronics (Switzerland), and Texas Instruments, Inc. (U.S.)
ASDReports.com Media contact: S. Koopman - Marketing and Communications
ASDReports.com / ASDMedia BV - Veemkade 356 - 1019HD Amsterdam - The Netherlands
P : +31(0)20 486 1286 - F : +31(0)20 486 0216 - E : stefan.koopman@asdreports.com

back to News