Friday 9 January 2015, Amsterdam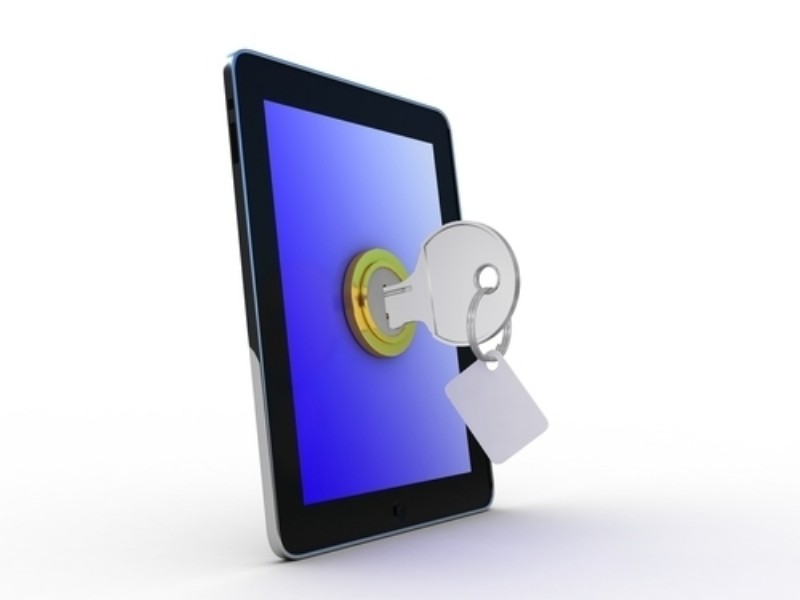 The report, now available on ASDReports, "Mobile Data Protection Market by Solutions (Mobile Data Protection, Data Loss Prevention, Mobile Device Management)& by Services (Implementation, Training & Support, Consulting, Managed Services) - Global Forecast to 2019", defines the global MDP market based on various solutions, services, deployment types, user types, and industrial verticals with an in-depth analysis and forecasting of market sizes. The report also identifies the factors driving this market, various restraints, and opportunities impacting it along with the adoption trends.
The proliferation of mobile devices across the globe supplemented with the ease in access to all data has extensively redefined the lifestyle of the people. Further, the rise in adoption of Bring Your Own Device (BYOD) trend among organizations supplemented by enhanced network connectivity has extensively leveraged businesses. This has widely led to the generation and consumption of enormous amount of data traveling from the organizations to the mobile devices and vice versa. However, this has invariably made this data vulnerable to attacks, threats, and loss. Thus, to safeguard their sensitive data, protect the authenticity of the content, and prevent breach of privacy, the enterprises and Small and Medium Businesses (SMBs) expansively consider Mobile Data Protection (MDP) solutions within their organizations.
Over the years, the data accessibility techniques have evolved and have been swiftly progressing. With the authorization to use mobile devices for accessing corporate data ubiquitously, businesses have been evidently benefited in taking timely business decisions. In addition, these widespread advancements in mobile data accessibility have enhanced their profitability and augmented their business productivity. However, this vast amount of data that resides within the organizations and that which continually travels over the network runs the continual danger of being tampered, misused, attacked, and lost. To cohesively safeguard this entire data, the enterprises and SMBs have been broadly considering the usage of MDP solutions. These MDP solutions provide comprehensive protection to data that is present on-site and that which travels beyond the organization. These solutions protect the sensitive data of the organization from malicious attacks, fraudulent activities, cyber-attacks, network threats, and privacy breaches. In addition, these MDP solutions also prevent unauthorized access, provide advanced endpoint data and device protection, and safeguard the hardware devices from malware. It also fosters enhanced encryption techniques within the system, and provides advanced firewalls, web security, anti-virus solutions, intrusion prevention, and anti-spam techniques to the organizations.
Further, these MDP solutions are considered for providing continual data protection and security to all the content accessed from any device and any location. These MDP solutions can be tailored to suite the business needs of the enterprises and SMBs, and are conveniently deployed on the cloud and on-premises. Presently, hosted MDP solutions are broadly being adopted by the users to tactfully safeguard their data from threats and dangers of loss. Further, the commencement and provision of these prevalent MDP solutions and services has enabled the MDP vendors, managed service providers, communication service providers, and cloud vendors to offer exclusively customized MDP solutions precisely suiting the needs of the users. Thus, MDP plays the most critical role in securing the data, which forms the most valuable assets for the organizations, and in safeguarding the privacy of its employees and content.
The major vendors of the global MDP Market are Microsoft Corporation, Cisco Systems, Inc., Symantec Corporation, Intel Corporation, and Check Point Software Technologies Ltd. The major forces driving this market are the presence of a dynamic business environment, escalating cyber-attacks, growing concern about data loss among the organizations, and indispensible need for compliance with standards.
The new report broadly segments the MDP Market by regions into: North America (NA), Europe, Asia-Pacific (APAC), Middle East and Africa (MEA), and Latin America (LA); by solutions into: Mobile Data Protection (MDP), Data Loss Prevention (DLP), and Mobile Device Management (MDM); by services into: implementation, training and support, consulting, and managed services; by deployment types into: cloud and on-premises; by user types into: enterprise and SMB; by industry verticals into: BFSI, healthcare, public sector, telecom, retail, energy and utilities, travel and hospitality, education, manufacturing, aerospace and defense, and others.
The new report forecasts the global MDP Market to grow from $1.29 billion in 2014 to $3.54 billion by 2019, at a CAGR of 22.4%. In terms of regions, NA is expected to be the biggest market in terms of market size, whereas Europe and APAC are expected to experience increased market traction, during the forecast period.
ASDReports.com Media contact: S. Koopman - Marketing and Communications
ASDReports.com / ASDMedia BV - Veemkade 356 - 1019HD Amsterdam - The Netherlands
P : +31(0)20 486 1286 - F : +31(0)20 486 0216 - E : stefan.koopman@asdreports.com

back to News