Tuesday 22 November 2022, Amsterdam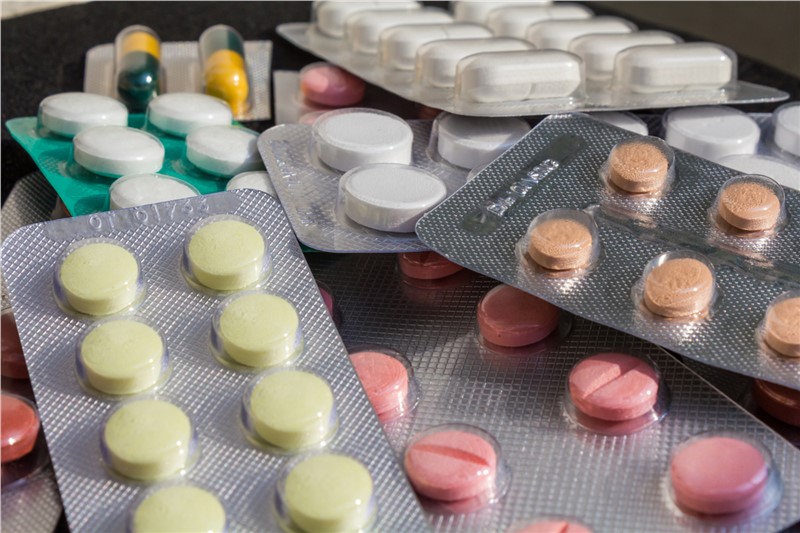 The management of viral infections is anticipated to benefit from positive government actions conducted to combat and treat viral diseases. The U.K. government, for instance, has established an antiviral task force to look into cures for SARS-CoV-2 infection in residential settings. It will aid in preventing infection and reducing the impact of future SARS-CoV-2 virus strains. Additionally, the US government is spending almost US$3 billion to speed up the discovery of antiviral medications to treat COVID-19 and other viral illnesses.
The increase of COVID-19 cases and the robust pipeline of medicines are anticipated to have a positive effect on market expansion. The WHO estimates that there were 217.56 million confirmed cases of COVID-19 as of September 1, 2021, with 4.52 million deaths being reported. For instance, BAL Pharma introduced the antiviral medicine BALflue in May 2021. It is based on the Favipiravir formula and is used to treat people who have mild to moderate Covid-19 infection as well as 53 other influenza viruses. The COVID-19 pandemic is expected to boost market growth overall, but it has had a negative impact on the consumption of antiviral drugs from other applications due to supply chain disruption and restricted access to healthcare services during the total lockdown.
How has COVID-19 had a Significant Impact on the Antiviral Drugs Market?
The rising prevalence of viral infections & the presence of a potential pipeline for the treatment of HIV infection are anticipated to drive market growth over forecast period from 2022 to 2032. Antiviral medications have been in high demand throughout the pandemic, which may be what propels the market expansion along with the rising COVID-19 burden. For instance, Dr. Reddy's Laboratories Ltd. reported that the single-shot Sputnik Light vaccine received permission from the Drugs Controller General of India (DCGI) for restricted usage in emergency situations in India. While Gilead Sciences announced US$24 billion in funding in March 2022 to support local areas most affected by the HIV epidemic and COVID-19 pandemic, eliminate health inequities, increase access to high-quality healthcare, expand medical education, and cut healthcare costs. Thus, widespread R&D activities taking place on biologics for the treatment of COVID-19 are likely to drive the growth of the antiviral drug market in the near future.
Research & Development Activities to Boost Market Growth
The business expansion will be stimulated by widespread R&D efforts to battle the recently revealed COVID-19 pandemic and other ongoing viral illnesses. Numerous pharmaceutical companies' substantial investments in R&D initiatives will present the antiviral medicine industry with numerous growth potential in the ensuing years. A number of significant market participants are actively engaged in the development of innovative drug therapies to treat infectious diseases, which will increase the market's potential for growth. In addition, a number of national organizations are heavily funding R&D initiatives to reduce the burden of disease.
To prioritize and speed the development of COVID-19 therapies, the National Institute of Allergy and Infectious Diseases (NIAID) & NIH Institutes and Centers collaborated in 2020. There will be more product introductions in the future as a result of these research centers' intense attention on SARS-CoV-2 and other viruses with pandemic potential such bunyaviral, paramyxoviruses, togaviruses, picornaviruses, and filoviruses. Additionally, certain governments and other private groups have put in place information campaigns regarding the availability of cutting-edge treatments for STDs.
Growing Burden of Viral Diseases to Spur the Demand for Antiviral Drugs
The most prevalent viral infection on the planet today is HIV. The rate of HIV diagnosis has increased as a result of using demographic and biological data for better surveillance of the illness. In 2020, the World Health Organization estimates that 37.7 billion people worldwide would have HIV, and 680,000 people would pass away from the condition. At the end of 2021, there were roughly 38.4 million HIV-positive individuals worldwide, and 1.5 million persons acquired the virus that year. Globally, 650 000 persons passed away in 2021 due to HIV-related causes. As a result, the need for targeted and specific treatment plans is growing due to the virus's increasing prevalence, which is boosting the market for antiviral drugs. As a result, increased product accessibility for advanced therapies, such as antiretroviral therapy, in developed nations to address disease load will move the total antiviral medications market forward.
Additionally, the need for antiviral therapies is growing due to the flu's rapid diagnosis and rising global occurrence rate. The number of persons suffering from influenza and other viral respiratory infections is on the rise, notably during the COVID-19 pandemic. Viral infectious diseases are spreading quickly due to increasing human mobility, greater trade and tourism, and altered geographic distribution of disease vectors.
For instance, according to CDC data, between October 3, 2020, and July 24, 2021, 1.3 million specimens tested by clinical laboratories and reported to the US Centers for Disease Control and Prevention (CDC) included 2136 influenza virus positive specimens and 748 influenza-related deaths. Additionally, The COVID-19 epidemic poses a major global health threat. The prompt spread was facilitated by air travel although rigorous travel bans, and lockdowns were able to slow down the spread.
ASDReports.com contact: S. Koomen
ASDReports.com / ASDMedia BV - Veemkade 356 - 1019HD Amsterdam - The Netherlands
P : +31(0)20 486 1286 - F : +31(0)20 486 0216

back to News