Tuesday 15 November 2022, Amsterdam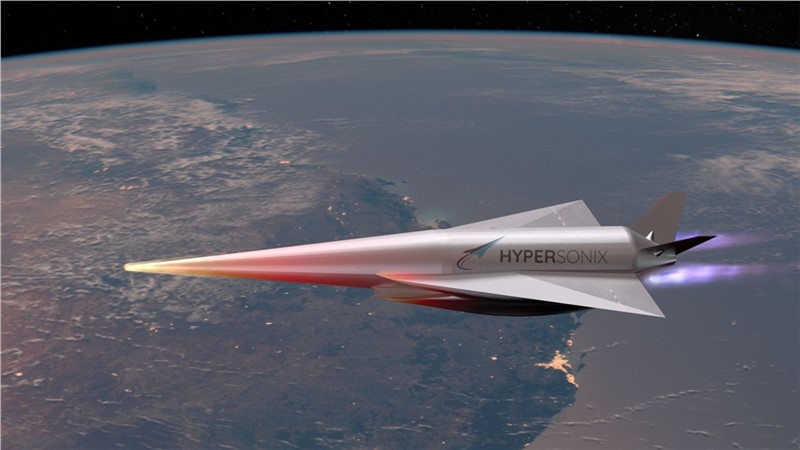 Source: Hypersonix
---
"The global supersonic and hypersonic aircraft market is estimated to reach $5,400.4 million in 2032.. The study also highlights that the market is set to witness a CAGR of 2.73% during the forecast period 2022-2032.
USP of the Report
A dedicated section focusing on the key enabling technologies that will drive the current and future growth in the global supersonic and hypersonic aircraft market
A dedicated section analyzing the point of entry into the commercial aviation market for supersonic and hypersonic aircraft manufacturers
A qualitative and quantitative analysis of the supersonic and hypersonic aircraft market based on application and speed regime at the regional and country level
Analyst Perspective
According to Arun Kumar Sampathkumar,
"The maturation of advanced propulsion systems and enhancements in performance of traditional turbojet and turbofan engines is the primary technology driver that will drive the growth in this market. Emerging players developing platforms for the market will likely focus on the operational costs and serviceability of the platforms in both commercial and military segments. While the current manufacturing throughput in the high-speed aircraft market is mostly piloted aircraft, this trend is set to shift toward the adoption of unmanned aircraft. The key advantage of such platforms is the lower weight and complexity that is required for the onboard crew. Further, military unmanned systems are likely just a step away in development toward supersonic capabilities, enabling high-speed adversary fleets to be dispatched much quicker toward incoming adversaries. The first few hypersonic aircraft are likely to be completely unmanned, increasing the requirement of advanced landing systems and avionics hardware to support their navigation during take-off and landing."
Key Companies Operating in The Market
Key players in the global supersonic and hypersonic aircraft market analyzed and profiled in the study involve aircraft manufacturers as well as subsystem manufacturers. Moreover, a detailed competitive benchmarking of the players operating in the global supersonic and hypersonic aircraft market has been done to help the reader understand how players stack against each other, presenting a clear market landscape. Additionally, comprehensive competitive strategies such as contracts, partnerships, agreements, acquisitions, and collaborations will aid the reader in understanding the untapped revenue pockets in the market.
The key players profiled in the report include BAE Systems plc, Baykar Technology, Boom Technology, Inc., Dassault Aviation SA, Destinus SA, Exosonic, Inc., Hermeus Corporation, Hypersonix Launch Systems Ltd., Lockheed Martin Corporation, Northrop Grumman Corporation, GE Group, Raytheon Technologies Corporation, Reaction Engines Limited, Rolls-Royce plc., and The Boeing Company.
ASDReports.com contact: S. Koomen
ASDReports.com / ASDMedia BV - Veemkade 356 - 1019HD Amsterdam - The Netherlands
P : +31(0)20 486 1286 - F : +31(0)20 486 0216

back to News