Tuesday 15 November 2022, Amsterdam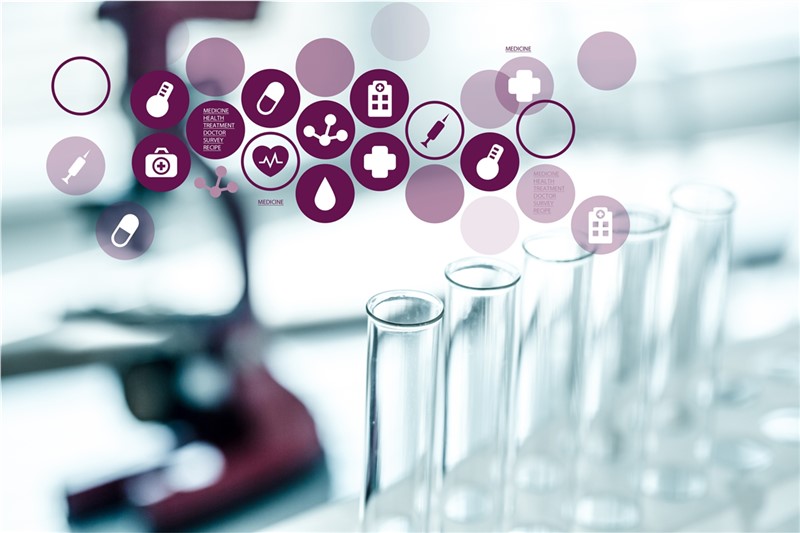 Pharmaceutical companies are focusing on developing new medications since they can be priced high and also prove life-changing for the patient. Thus, the development of new HIV and HBV therapies provides a chance for patients to receive novel treatments. An increasing focus on these disease therapies by scientists and the Food and Drug Administration (FDA) has led to a drastic rise in the number of therapeutic choices for these patients. For instance, HIV prevention research is primarily funded by a small number of large investors. The US public sector contributed 79 % (U.S.$857million) of overall global funding, while Bill & Melinda Gates Foundation dominated with 95 % (U.S. 121 million) of all philanthropic sector investment in 2020.

How has COVID-19 had a significant negative impact on the HIV and HBV Therapies Market?
The SARS-CoV-2 pandemic's outbreak prompted organizations to contribute their resources for the development of an effective vaccine. A large number of scientific people, technicians, and data managers have been engaged in tackling the virus situation along with research and academic institutions focused on the virus. As a result, clinical and research development for other diseases such as HIV and HBV was put on hold and researchers lost progress in the battle against HIV. However, gradually the funding is back in track and slowly the R&D is expected to foresee gradual growth.
Growth in prevalence of HIV and HBV
The major driver that propels the market for HIV and HBV therapies is the increase in the prevalence of infectious diseases worldwide. An estimated 37.7 million people are living with HIV and around 680,000 people died from HIV-related causes in 2020. There is no cure for HIV virus infection. However, with the increasing availability of effective HIV prevention, diagnosis, and treatment, the amount of care accessible to people and the management of such chronic health conditions has enabling to live healthy lives for HIV-infected. An increase in incidences of HIV and HBV helps the high demand for therapies and creates business opportunities for pharma manufacturers.
Growing government support
Increasing government support in the form of funding is expected to drive growth for this market. The U.S. government investment such as CDC Domestic HIV Prevention program funding of US$928 million in FY2020 was increased to US$986 million in FY2022; NIH – AIDS research funding was US$3,076 million that increased to US$3,194 million in FY2022 will drive the R&D activities and resulting new approvals and launches.
Demand from Emerging countries
Increasing development of the emerging countries with respect to supply routes and infrastructure for pharmaceutical drugs will help in strengthening the global HIV and HBV therapies market. The sheer population of emerging economies such as China and India coupled with growing infectious diseases cases will drive strong demand for HIV and HBV therapies within these countries. Furthermore, the rising purchasing power of these developing economies will increase the demand for advanced healthcare and a standard of living which will further contribute to the expansion of the market.
Competitive Landscape
The major players operating in the HIV and HBV Therapies market are Pfizer, Merck, GSK, AbbVie, Boehringer Ingelheim, Gilead Sciences, Janssen Pharmaceutical, Teva, BMS, and Arbustus Biopharma. These major players operating in this market have adopted various strategies comprising M&A, investment in R&D, collaborations, partnerships, regional business expansion, and new product launch.

Recent Developments
In Mar 2022, ViiV Healthcare received U.S. FDA approval for a dispersible tablet formulation of the fixed dose combination of abacavir, dolutegravir and lamivudine. This is used for the treatment of paediatric patients weighing 10kgs to <25 kgs with HIV-1.

In Mar 2022, Gilead Sciences, Inc., granted $24 million to help reduce health disparities, improve access to quality healthcare, advance medical education and support local communities impacted by the HIV epidemic and COVID-19 pandemic. This will help in the increased adoption and awareness of HIV treatments.
ASDReports.com contact: S. Koomen
ASDReports.com / ASDMedia BV - Veemkade 356 - 1019HD Amsterdam - The Netherlands
P : +31(0)20 486 1286 - F : +31(0)20 486 0216

back to News