Thursday 10 November 2022, Amsterdam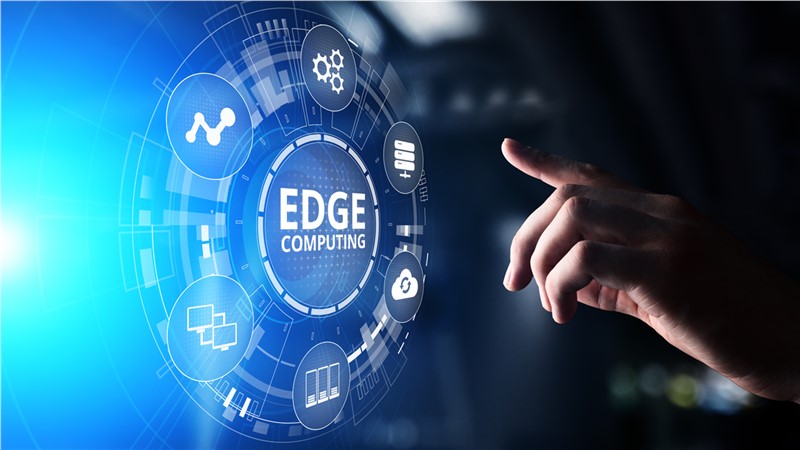 Edge computing has been in the spotlight for years, circulating in a seemingly endless hype cycle. It is no wonder that, when you ask someone about exciting new use cases, they list things like self-driving cars, drones, augmented and virtual reality experiences and other examples more reminiscent of a sci-fi movie than everyday life. The top use cases for edge computing in rural environments currently are limited to retail needs, such as tracking inventory and in-store security, and 5G infrastructure deployments, which often contain edge computing components.
There is more interest in offering connectivity in rural communities today than ever before, as the pandemic has put into sharp relief the human toll of poor or no broadband access, and as the business case for that connectivity has begun to shift. The limitations of small customer pools for rural broadband are now being surpassed by the prospect of connecting hundreds, thousands, or even millions of devices used in IoT applications.
The epidemic has caused the edge computing industry to rise. When servers are located a minimum of three intermediate routing points away from their consumers, data streams, audio, and video may be received more quickly and with fewer pauses. These servers may end up on one end of the network or the other, depending on the application, when one or both edge techniques are used. One of the prosperous, new sectors that 5G wireless technology has made possible has been hailed as being edge computing. The next generation must create new, lucrative income streams for many telecoms businesses to find the worldwide transition from 4G to 5G to be commercially viable.
SLOs should benefit from the decrease in latency and the increase in processing speed (thanks to newer servers that are quantitatively devoted to considerably fewer jobs). The vast spread of resources has also been noted as a factor in service redundancy and even business continuity. A few workers on-site can sustain a conventional tier-2 data centre facility in an emergency (like a pandemic).
Edge Computing Can Reduce the Broadband Gap in Urban and Rural Areas
Increasing internet availability in rural regions would have several advantages. Edge computing will also help rural communities in a variety of ways, including by fostering new business opportunities, bringing agriculture which is regarded as one of these communities' economic pillars—into the next generation, expanding access to healthcare through telehealth applications, enhancing community resilience to climate change by supporting smart grid or microgrid applications, integrating more renewable energy, and managing energy.
For rural areas, the work from home concept creates a new economic opportunity. Small communities around the US have a potential to draw new people since they can practically bring their job with them now that employees don't have to live close to the office, provided that they have access to a reliable broadband connection.
IoT Expansion Is Aiding Growth of Edge Computing
The use of IoT is growing quickly, which is creating a surge of data that has to be handled in centralized cloud computing and storage systems. However, the sustainability of using the cloud is uncertain owing to latency, bandwidth, and security issues, and organizations are looking instead to edge computing solutions. For data gathering and analytics, edge computing brings computation closer to the Internet of Things device. As a result, data is more securely stored, and network latency is decreased due to a reduction in the distance travelled to and from the data centre. Edge computing can thereby optimize IoT applications, particularly those that call for real-time activities
Together, IoT and edge computing provide a quicker, more effective method of data collection and processing. Real-time data processing is handled via edge computing, which lowers latency and network congestion. This enables more efficiency as well as a more seamless experience for the end-user. Additionally, IoT devices may serve as cloud gateways, enabling even greater data collecting and processing. Edge computing and IoT work together to provide a complete solution for processing and managing data.
ASDReports.com contact: S. Koomen
ASDReports.com / ASDMedia BV - Veemkade 356 - 1019HD Amsterdam - The Netherlands
P : +31(0)20 486 1286 - F : +31(0)20 486 0216

back to News