Wednesday 10 September 2014, Amsterdam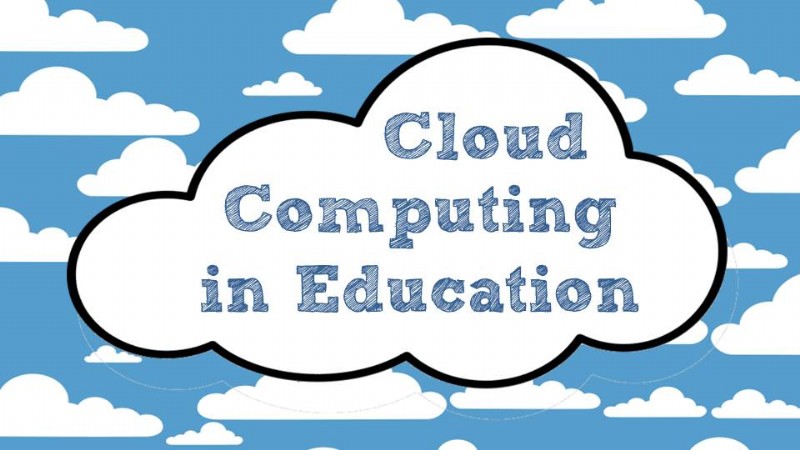 The report, now available on ASDReports, "Cloud Computing in Education Market by Service Model (SaaS, PaaS, IaaS), by Deployment Model (Private Cloud, Public Cloud, Hybrid Cloud, and Community Cloud), by User Type (K-12, Higher Education) - Worldwide Market Forecasts and Analysis (2014-2019)" defines and segments the global cloud computing market in education into various sub-segments with an in-depth analysis and forecasting of market sizes. The report also identifies the factors driving this market, various restraints and opportunities impacting it along with the adoption trends.
Clouding computing is revolutionizing the education sector by saving money, space, and time for students, teachers, and administrators. The vendors of cloud services are offering stronger communication, disaster planning, and faster data recovery remotely. This in turn is driving educational institutions to allocate more budgets for cloud infrastructure. Major vendors of cloud computing in the education market are IBM, Salesforce.com, Cisco, Oracle, and Adobe. The major forces driving this market are increased cost flexibility with reduced implementation and maintenance cost, enhanced infrastructure scalability, evolving needs by mobile workforce, and the indispensible requirement to be technologically advanced.
The new report broadly segments the cloud computing market in education by regions: North America (NA), Europe,Asia-Pacific (APAC), Middle East and Africa (MEA), and Latin America (LA); by educational software: academic software and non-academic software; by service model: Software as a Service (Saas), Platform as a Service (Paas), and Infrastructure as a Service (Iaas); by users:K-12 and higher education; by deployment model: private cloud, public cloud, hybrid cloud, and community cloud.
The report forecasts the global cloud computing in education market to grow from $5.05 billion in 2014 to $12.38 billion by 2019, at a CAGR of 19.9%. In terms of regions, North America is expected to be the biggest market in terms of market size, while Europe and Asia-Pacific (APAC) are expected to experience increased market traction, during the forecast period.
ASDReports.com Media contact: S. Koopman - Marketing and Communications
ASDReports.com / ASDMedia BV - Veemkade 356 - 1019HD Amsterdam - The Netherlands
P : +31(0)20 486 1286 - F : +31(0)20 486 0216 - E : stefan.koopman@asdreports.com

back to News