Monday 27 July 2020, Amsterdam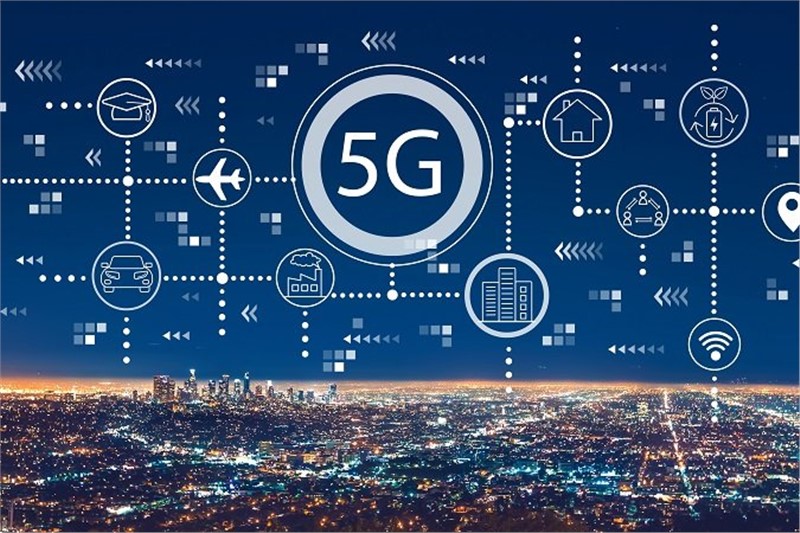 According to a new market intelligence report titled "Global 5G Substrate Materials Market - Analysis and Forecast, 2020-2025", the global 5G substrate materials market is expected to reach $281.30 million by 2025. Majority of the demand generated for the 5G substrate materials is from 5G base station antennas and smartphone antennas. The growth of industries such as smartphones and telecom is anticipated to give an impetus to the global 5G substrate materials market in the coming years.
According to Ajeya Saxena, Lead Analyst, "The global 5G substrate materials market reflected impressive demand from the 5G smartphones and base station antennas segment, wherein the demand for 5G substrate materials will witness a growth rate of more than 24% during the forecast period (2020-2025). Several capacity expansions of 5G substrate material production are being planned by companies for 2020 and 2021. The 5G substrate materials are going to be in high demand with the emergence and commercialization of the 5G mm-wave industry. China is actively involved in the development of 5G substrate materials and is pushing 5G deployment in the country. Companies such as Huawei Technologies Co., Ltd., and ZTE Corporation are supported by substantial government investments to deploy 5G in China."
This report is a diligent compilation of research on more than 100 players in the global 5G substrate materials market. It draws upon the insights from in-depth interviews with the key opinion leaders of more than 50 leading companies, market experts, and vendors. The report also profiles approximately 15 5G substrate materials manufacturers.
The companies profiled in the report are Hitachi Chemical Company, Ltd., DuPont de Nemours, Inc., AGC Inc., Taiwan Union Technology Corporation, Kuraray Co., Ltd., PolyOne Corporation, Rogers Corporation, Daikin Industries, Ltd., Panasonic Corporation, ITEQ Corporation, Kaneka Corporation, Sumitomo Chemical Co., Ltd., The Chemours Company, Ventec International Group, and Toray Industries, Inc., among others.
Key questions answered in the report:
What are the emerging trends in the 5G substrate materials market?
What is the impact of COVID-19 pandemic on the global material supply chain?
What is the competitive positioning of various market leaders catering to the demand for 5G materials in the 5G industry?
What are the growth prospects of leading 5G substrate materials in the global materials industry?
What are the key offerings of the prominent companies in the market?
Which substrate material and application within the 5G industry is expected to witness maximum demand growth during the forecast period?
How does supply chain function in the global 5G materials industry?
What regions and countries are leading in terms of consumption of global 5G substrate materials, and are they expected to witness the highest demand growth from 2019 to 2025?
What are the key drivers, challenges, and opportunities for 5G substrate materials industry players?
What are the consumer attributes in various regions for 5G substrate materials?
ASDReports.com Media contact: S. Koopman - Marketing and Communications
ASDReports.com / ASDMedia BV - Veemkade 356 - 1019HD Amsterdam - The Netherlands
P : +31(0)20 486 1286 - F : +31(0)20 486 0216 - E : stefan.koopman@asdreports.com

back to News