Friday 12 June 2020, Amsterdam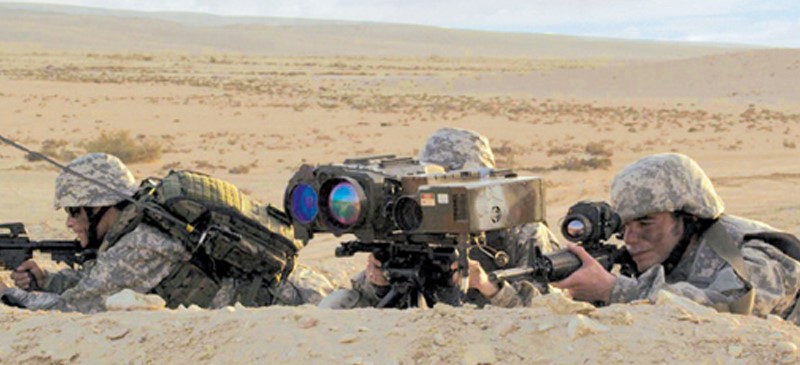 The key player has launched a new report Target Acquisition Systems Market Report 2020-2030: Forecasts by Platform (Land, Naval and Airborne), by End-Use (Military and Homeland Security), by Range (Short-Range, Medium-Range and Long-Range), Covering Technologies (Big Data Analytics, Artificial Intelligence, Trajectory Correction Systems, Electro-Optical Laser Target Locator, Squad Binocular Night Vision Goggles, Aided and Automatic Target Acquisition Systems).
The Target Acquisition Systems Market Report 2020-2030 evaluates the current amount of expenditure on target acquisition systems by the governments worldwide. The demand for technologically advanced target acquisition systems is increasing at a substantial rate. In addition, the major target acquisition system contracts will have a major effect on the size of the United States, Chinese, and Indian markets.
The Visiongain report analyst commented "Technological advancements in automatic weapons, rise in military expenditures especially of major economies, ongoing military modernization programs worldwide, growing need for artillery systems by defence forces and increasing adoption rate of Tas-supported equipment by defence forces are some of the key factors which will positively impact the market. The global target acquisition systems market will grow at a substantial rate during the forecast period."
Leading companies featured in the report include Lockheed Martin Corporation, Raytheon Company, Safran, Rheinmetall AG, Hensoldt, Elbit Systems Limited, BAE Systems PLC., Aselsan A.S., Isreal Aerospace Industries, Rheinmetall AG and Thales.
ASDReports.com Media contact: S. Koopman - Marketing and Communications
ASDReports.com / ASDMedia BV - Veemkade 356 - 1019HD Amsterdam - The Netherlands
P : +31(0)20 486 1286 - F : +31(0)20 486 0216 - E : stefan.koopman@asdreports.com

back to News