Tuesday 22 October 2019, Amsterdam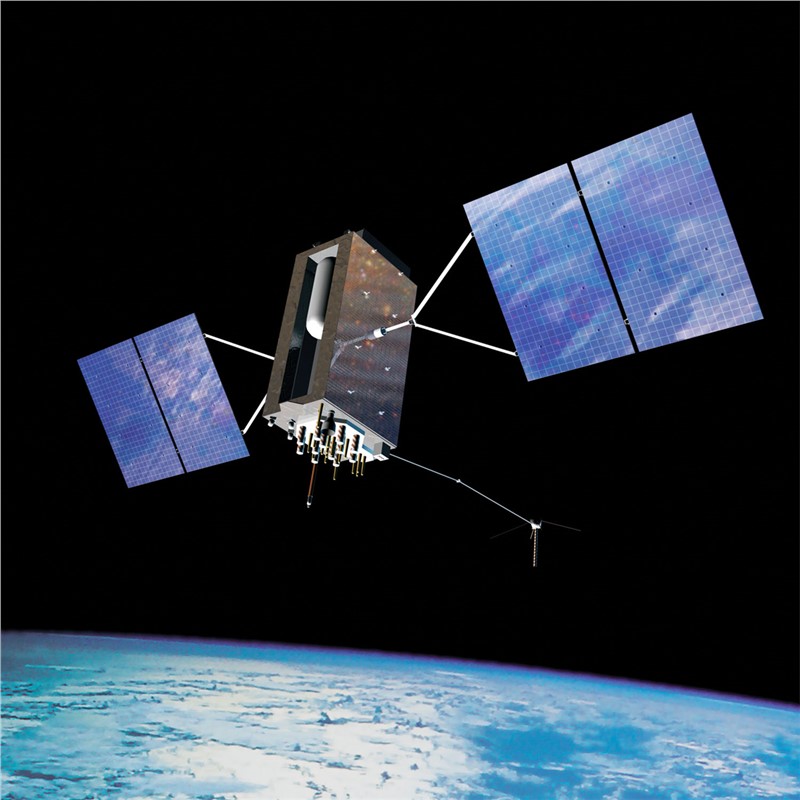 Software-defined satellites provide several business opportunities to software developing companies, which was traditionally among space agencies, satellite manufacturers, operators, and service providers. Currently, companies such as IBM, Google, SAP, Greekware, Amazon, and Nvidia are collaborating with space agencies and commercial companies to integrate advanced products such as cloud computation, artificial intelligence, machine learning and data security, to enable satellites to compliment or bypass terrestrial network. For instance, in November 2018, European Space Agency (ESA) announced the development of Earth observation satellite with artificial intelligence processor in collaboration of Amazon, Google, NVIDIA, and SAP.
Software-defined satellites are expected to emerge as a potential driver to uptake orders of commercial satellites in geostationary orbit (GEO). There has been a decline in commercial GEO satellites from past three years, and the decline is anticipated to prolong during the coming years. This has led to tremendous technology improvement efforts in satellite components by satellite manufacturers, wherein software-defined satellites are a major lead. These satellites are expected to change the market landscape of commercial GEO satellites over the coming years.
Factors leading to support commercial GEO market uptake with software-defined satellites:
Supply chain optimization: Standardization of satellite configuration is expected to increase and stabilize the supply chain output, resulting in reduction in lead time and increase in product to market time.
Production standardization: Adoption of standardized satellite with post-launch reconfigurable capability is expected to lessen the alteration in production line as the demand for new products will emerge.
Lower cost: The production cost of capital expenditure (CAPEX) and satellite is reduced due to the implementation of fixedmanufacturing production line.
Onboard processing makes it faster for the operators to reconfigure the multi-mission payloads with the changing needs of customers and eliminate new satellite installation.
According to the latest report, titled 'Global Software-Defined Satellite Market - Analysis and Forecast (2019-2030)', the software-defined satellite market to grow at a significant CAGR of 14.81% by value and 14.85% by volume, during the forecast period from 2019 to 2030.
Companies Mentioned in the Report:
ADASpace (Chengdu Guoxing Aerospace Technology Co., Ltd)
AIKO Space
Airbus
Eutelsat
Harris Corporation
Lockheed Martin Corporation
MAXAR Technologies Inc.
Northrop Grumman Corporation
NVIDIA
SES S.A.
Surrey Satellite Technology Ltd. (SSTL)
Thales Group
The Boeing Company
Vector Launch, Inc
Key Questions Answered in this Report:
What are the underlying structures resulting in the emerging trends within the software-defined satellite and technology industry?
What will be the expected market value of the leading segments and sub-segments of the global software defined satellite market in 2019?
What will be the expected competitive strength and market share analysis of software-defined satellite by operators and manufacturers?
How key technologies such as Reconfigurable payload, AI and cloud computation, and software-defined radios (SDRs) will witness growth over the coming years?
How is the analysis of software-defined satellite by orbit and by mass expected to help in future investments?
How is the service market associated with software-defined satellites, i.e. software as a service and satellite as a service expected to emerge during the forecast period?
How is each segment of the global software-defined satellite and technology market expected to grow during the forecast period and what is the expected revenue generated by each of the segments by the end of 2030?
Which end users such as commercial, government and defence, and academic will witness the highest growth during the forecast period, 2019-2030?
Which orbit among Low Earth Orbit (LEO), Medium Earth Obit (MEO) and Geosynchronous Orbit (GEO) will dominate the market by 2030?
How different mass categories including heavy software-defined satellite, large software-defined satellite, medium software-defined satellite, and small software-defined satellite will grow over the coming years?
Which region among North America, Europe, Asia-Pacific, and Rest-of-the-World, dominated the software-defined satellite market in 2018?
Who are the current key players investing in software-defined satellites and technologies?
What are the influencing factors that may affect the market share of the key players in the coming future?
How is industry expected to evolve during the forecast period 2020-2030?
What are the key development strategies which are implemented by the chief players to sustain the competitive market?
What are the key strategies being adopted by major countries to accelerate research in software-defined satellites?
ASDReports.com Media contact: S. Koopman - Marketing and Communications
ASDReports.com / ASDMedia BV - Veemkade 356 - 1019HD Amsterdam - The Netherlands
P : +31(0)20 486 1286 - F : +31(0)20 486 0216 - E : stefan.koopman@asdreports.com

back to News