Monday 21 October 2019, Amsterdam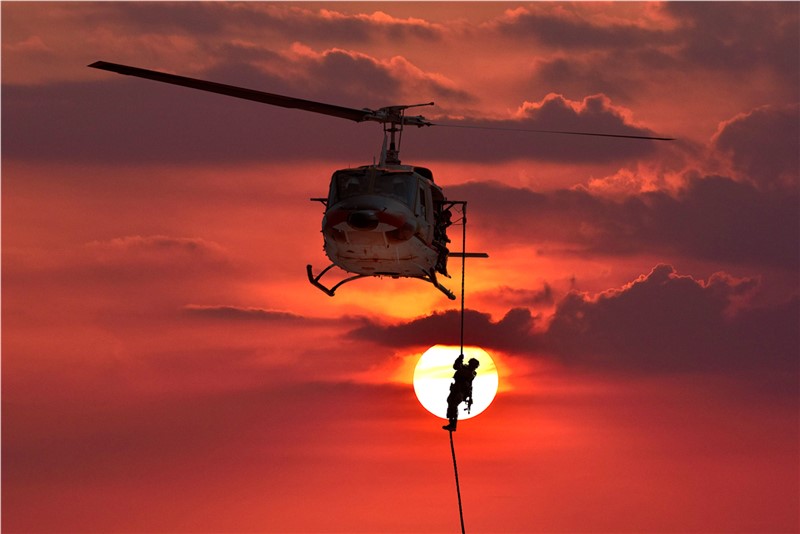 In its latest report on The Global Military Helicopter Market: 2019 - 2027", Market Forecast (MF) predicts that the market will reach revenues of $28.8 billion by 2027 compared to $23.1 billion in 2019. Much of this growth will come from utility helicopters solely because demand for multi-purpose military helicopters is rising worldwide. The needs of light and medium military helicopters are growing especially in the non-US markets of Asia, Europe and Middle East.
This report is the latest deliverable from Market Forecast's research program on the global military helicopter market. This just-released report investigates the technology and market changes that have occurred since last decade. Market Forecast has been covering military helicopter markets for almost a decade and has watched the industry struggle through years in trying to make military helicopters to be a lead-machine for modern battlefields. While transporting troops and vehicles or conducting search and rescue operations will remain a powerful driver for military helicopters the report identifies that future military helicopters will be ready for attacking the enemy on land, sea and air. Several technological developments in platforms, avionics, weaponry and rotors are combining to make forecasting years a transformational period for the business.
This report quantifies the market for "military helicopters" based on types, roles and variants in value ($ billions) terms. It also discusses how military helicopters are being aggressively melded into the modern battlefield ecosystem and how the markets for military helicopters are moving beyond the transporting troops and vehicles that characterized military helicopters up until now. Military helicopters (land, aerospace and marine) for search and rescue, observation and reconnaissance, attack – assault and transporting troops, vehicles or luggage are covered.
The report "Global Military Helicopter Market Forecast to 2027" offers detailed analysis of the global military helicopter market over the next eight years, and provides market size forecasts. Furthermore, it covers key technological and market trends in the industry and analyzes factors influencing demand for military helicopters. In addition, the report discusses the business models being employed by leading firms in the military helicopter space including their use of automation. Companies discussed in this report include: Airbus, Bell, Boeing, China Aerospace, Enstrom Helicopter Corporation, Hindustan Aeronautics Limited, Kawasaki Aerospace Company, Korea Aerospace Industries, Lockheed Martin, Leonardo S.p.A., NHIndustries. Russian Helicopters, Sikorsky, Turkish Aerospace Industries, Textron.
ASDReports.com Media contact: S. Koopman - Marketing and Communications
ASDReports.com / ASDMedia BV - Veemkade 356 - 1019HD Amsterdam - The Netherlands
P : +31(0)20 486 1286 - F : +31(0)20 486 0216 - E : stefan.koopman@asdreports.com

back to News