Thursday 26 September 2019, Amsterdam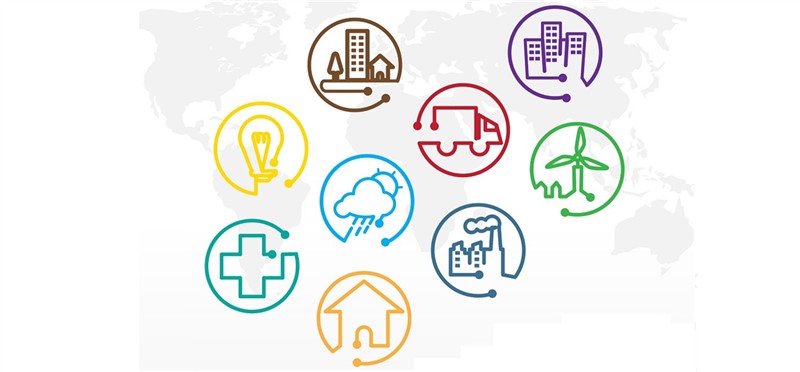 The Sensors for the IoT market study analyses the market at the global level and provides forecasts in terms of revenue (US$ million) from 2019 to 2029. It recognises the drivers and restraints affecting the industry and analyses their impact during the forecast period. It identifies significant opportunities for market growth in the next few years. In addition, the market is segmented based on Network Technology, Application, Sensor Type, and geography that is further divided into North America, Europe, Asia Pacific and Rest of the world regions. In addition, the geographic regions are studied at country level for this research study. The key players have been profiled, and the information covered are company overviews, financial information, business strategies and recent developments.
The global Sensors for the IoT market is projected to grow from US$7,520.0 million in 2019. This report segments the Sensors for the IoT market by application into Consumer, Commercial, and Industrial. It also includes regional analysis based on various countries including US, Canada, China, Japan, Singapore, India, Australia, Middle East, Latin America, and Africa. The growth of Sensors for IoT can be attributed to Rapid Adoption of IoT Across Several Applications, Growing Demand of Application Integrators, and Cost Control/Reduction Strategies.
The report analyst commented
"Various emerging countries across the world are looking to develop a space-based capability, within a limited budget, and are doing so by investing in the development, manufacturing, and launching of small spacecrafts. Additionally, the miniaturisation of electronics in the commercial sector has encouraged the development of smaller satellites, thereby enabling them to emerge as a crucial platform in a renewed global space race. Furthermore, budgetary constraints have also led various government, military and civil users to consider Sensors for IoT platforms."
Leading companies featured in the report are Texas Instruments, TE Connectivity, Broadcom Inc., NXP Semiconductors, STMicroelectronics N.V., Robert Bosch GmbH, TDK Corporation, Infineon Technologies, Analog Devices, Inc., and Omron Corporation.
ASDReports.com Media contact: S. Koopman - Marketing and Communications
ASDReports.com / ASDMedia BV - Veemkade 356 - 1019HD Amsterdam - The Netherlands
P : +31(0)20 486 1286 - F : +31(0)20 486 0216 - E : stefan.koopman@asdreports.com

back to News