Monday 9 September 2019, Amsterdam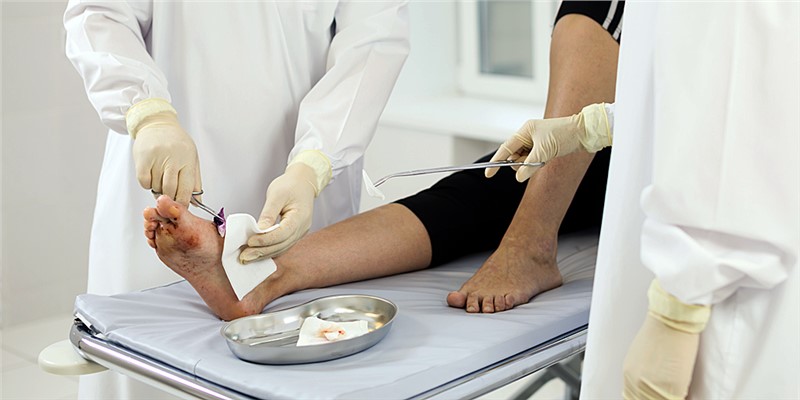 According to a new market intelligence report, titled "Global Advanced Wound Care Market - Analysis and Forecast, 2018-2024", The global advanced wound care market, by products, was valued to be $8,904.6 million in 2018 and is estimated to reach a market value of $11,059.3 million by 2024 at a CAGR of 3.62% from 2019 to 2024. The future growth of the advanced wound care market is expected to be driven by favorable demographic factors such as growing aging population and rising incidences of chronic wounds. The market is subject to intense competition and the rising demand by the governments to reduce spending on healthcare is dragging the market growth.
Advanced wound care products are aimed at treating acute and chronic wounds. It is estimated that the economic costs associated with the chronic wound management in the U.S. is pegged between $28.1 to $31.7 billion for 8.2 million affected patients. Although wound care challenges remain, advancements over the past decade have improved the clinician's armamentarium in the medical and surgical management of wounds. The incorporation of technological advances with the comprehensive understanding of the complex molecular mechanisms of wound healing has led to the development of various advanced wound healing modalities, such as synthetic skin and tissue substitutes, negative pressure wound therapy (NPWT), and hyperbaric oxygen therapy (HBOT). These products are progressively being accepted even by acute care centers and emergency departments to reduce the length of patient stay and reduce the overall cost of wound management. Growing awareness of precisely formulated products and swift technological innovations are also contributing toward market growth. Moreover, the escalating base of geriatric population and increasing incidence of chronic conditions such as diabetes that result in chronic wounds which need advanced level of treatment, are also spurring opportunities for the market.
According to Satish Tiwari, an analyst,
"North America is estimated to be the largest regional segment with 44% market share. As the global economic power shifts away from established developed economies in North America, Europe, and Asia (Japan), the advanced wound care market is expected to witness immense growth in developing countries such as China and India and as a result Asia-Pacific is expected to grow fastest at 5.87%. Wound biologics is expected to grow fastest at 6.02% among the three main segments of advanced wound care market-advanced wound dressings, negative pressure wound therapy and wound biologics, during the period of 2019-2024."
Research Highlights:
Advanced wound care market has witnessed an array of product launches by key market players during 2016-2019. Product launches take 53% of the share in key developments.
Acelity was most active during this period with 12 activities, followed by Molnlycke and Smith and Nephew with 9 and 6 activities respectively.
The market is expected to witnessed consolidation as leading players grapple with revenue decline as a result of pricing pressure, regulatory scrutiny, demand for evidence of product effectiveness.
3M's acquisition of Acelity in 2019 is expected to start consolidation spree in the industry
Each product segment has its distinct market leader.
Molnlycke, Smith and Nephew and ConvaTec make 45% of the advanced wound dressings market.
In negative pressure wound therapy market, Acelity alone takes 66% of the market.
In wound biologics Smith and Nephew, MiMedX and Integra takes 53% of the market share.
Wound biologics are the next big bets in the advanced wound care and has the potential and interest from investors to propel the growth in advanced wound care market.
The purpose of this study is to gain a holistic view of the global advanced wound care market in terms of various influencing factors, such as regional adoption trends, and key developments, among others. The scope of this report constitutes of an in-depth study of the market, including a thorough analysis of the products across different regions. The report presents the reader with an opportunity to unlock comprehensive insights with respect to the market and helps in forming well-informed strategic decisions. The research uncovers some of the substantial parameters that must be taken into consideration before entering into the market.
The report on advanced wound care tracks trends, industry participants and quantifies technologies that facilitates wound healing in conditions where standard wound care therapies fails. These technologies are classified under Advanced Wound Dressings, Negative Pressure Wound Therapy, Biologics and an array of emerging technologies such as oxygen therapy, electric simulation, spray mist, shockwave therapy.
Diving further deep, this report also discusses and quantifies the various underlying conditions for wounds, wound care global burden, and application of advanced wound care in the management of chronic and acute wounds.
The above analysis is conducted at a regional and country level and markets have been sized and forecasted by considering impact of various underlying trends. Major industry participants and their products have been thoroughly analyzed and forecasts of their performance, market share and growth rates have been provided. The report considers 2018 as base year and forecasts the market for the period of 2019-2024.
Furthermore, the competitive landscape chapter in the report explicates the competitive nature of the global market and enables the reader to get acquainted with the recent market activities, such as product launches, partnerships, collaborations, business expansions as well as mergers and acquisitions, among others.
This report is a meticulous compilation of research on more than 50 players in the market ecosystem and draws upon insights from in-depth interviews with the key opinion leaders of more than 30 leading companies, market participants, and vendors. The report also profiles leading players such as Acelity (3M), Smith and Nephew, Molnlycke, ConvaTec, Coloplast, Hartmann, Integra, BSN Medical, MiMedX, Medline and Organogenesis.
Key questions answered in the report:
How big is the advanced wound care market and what is its outlook for future?
What are the drivers and restraints of this market?
Which technologies dominate in this advanced wound care market?
What will be the growth of sub segments of the advanced wound care market (advanced dressings, NPWT, biologics) and their sub-categories (films, alginates, single use NPWT, allograft, and others)?
How will the advanced wound care market and its sub segments behave in different regions, and countries? What are the expected growth rates?
What are the characteristics (GDP, disease prevalence, regulations, and reimbursements) of countries that are major market for advanced wound care products?
What are the key developments in this market- mergers and acquisitions, product launches etc. in past 3 years?
Who are the dominant players in this market and its sub-segments?
What strategies are deployed by leading players to maintain market share?
ASDReports.com Media contact: S. Koopman - Marketing and Communications
ASDReports.com / ASDMedia BV - Veemkade 356 - 1019HD Amsterdam - The Netherlands
P : +31(0)20 486 1286 - F : +31(0)20 486 0216 - E : stefan.koopman@asdreports.com

back to News