Monday 9 September 2019, Amsterdam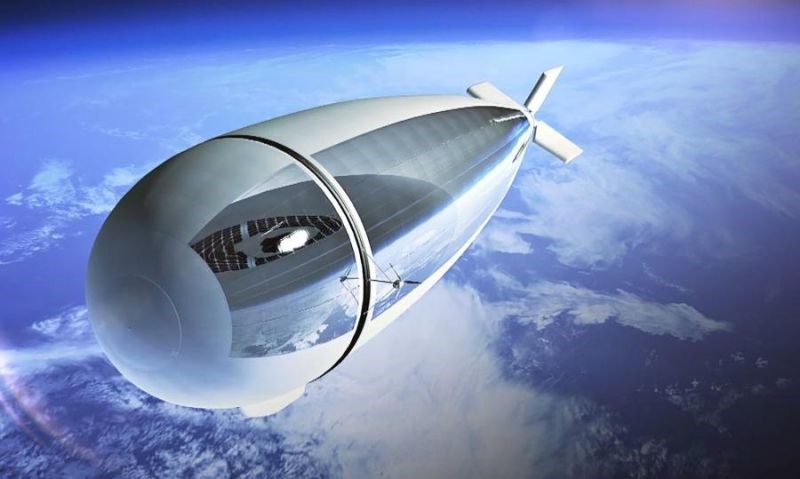 Lighter than air (LTA) technology has been effectively evolving with significant improvements over the last decade. Technological advancement in the LTA platforms has led to the adoption of the technology in the defense sector and commercial sector. LTA technology offers several advantages such as support persistence and delivery of weapons which has led to increased usage by the military forces over the years.
Modern LTA vehicles are technologically advanced, and military forces and commercial sector are actively using these for purposes of intelligence, surveillance, and reconnaissance, among others. As the use of LTA technology was increasing the research on high-altitude platforms have begun for the end users. High-altitude aeronautical platform station (HAAPS) is an unmanned platform that can operate at an altitude of 17 km to 23 km in the stratosphere and has long endurance levels to survive for duration ranging from weeks to months.
HAAPS provide the most suitable option for emergency deployment in case of a disaster due to their robustness and high-altitude of operation. However, HAAPS may not replace the existing technologies for mainstream communication purposes, but they can be integrated with the existing technologies. HAAPS are particularly well-suited for the deployment in case of additional capacity requirement on temporary basis.
According to the latest report, titled 'Global High-Altitude Aeronautical Platform Station (HAAPS) Market - Analysis and Forecast (2019-2029)', the global HAAPS market reported a revenue of $600.7 million in 2018 and is estimated to cross $1.98 billion by the year 2029, at a growth rate of 11.80% during the forecast period, 2019-2029.
Companies Mentioned in the Report:
AeroVironment, Inc.
Airbus S.A.S.
Airstar
AlphaLink
Augur RosAeroSystems
Avealto Ltd.
Bye Aerospace
Elektra Solar GmbH
ILC Dover L.P.
Lockheed Martin Corporation
Loon LLC
Raven Industries
Thales Group
World View Enterprises, Inc.
Zero 2 Infinity, S.L.
Key Questions Addressed in the Report:
What are the major driving forces that are expected to increase the demand for the global HAAPS market during the forecast period, 2019-2029?
What are the major challenges expected to inhibit the growth of the global HAAPS market during the forecast period 2019-2029?
Who are the key players in the global HAAPS market, and what is their competitive benchmarking?
What was the revenue generated by the global HAAPS market by segment (platform, payload, end user, and region) in 2018, and what will be the estimates by 2029?
What are the major trends in the global HAAPS market across different regions?
What kind of major growth opportunities do the HAAPS manufacturers foresee?
ASDReports.com Media contact: S. Koopman - Marketing and Communications
ASDReports.com / ASDMedia BV - Veemkade 356 - 1019HD Amsterdam - The Netherlands
P : +31(0)20 486 1286 - F : +31(0)20 486 0216 - E : stefan.koopman@asdreports.com

back to News