Monday 22 July 2019, Amsterdam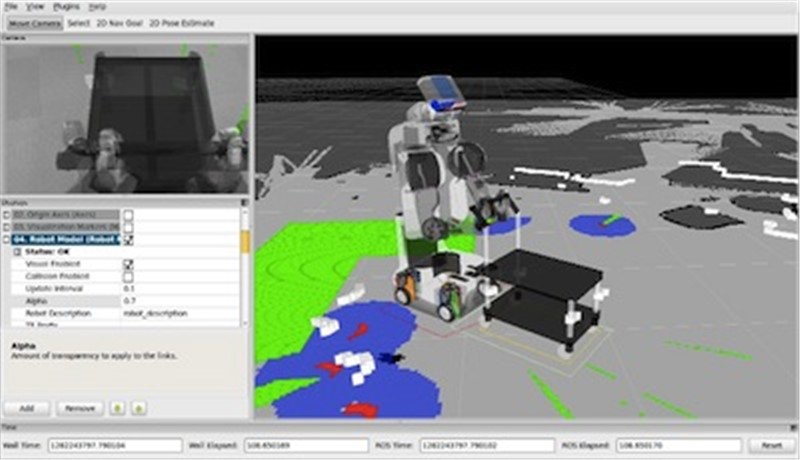 Robot Operating System (ROS) is a meta-operating system for robotics which is something in between operating system and middleware. It provides high level functionalities apart from standard operating system services such as synchronous and asynchronous calls, robot configuration systems, centralized database, and so on. Prior to the existence of ROS, every robotic researcher and robotic designer spent a considerable amount of time on designing the embedded software within the robot, which demanded skills in electronics and embedded programming apart from mechanical engineering. The major idea of robotics OS is to offer standardized functionalities such as performing hardware abstraction, similar to conventional OS for PCs. ROS combines expertise from different disciplines as the field of robotics generally demands people to have diverse skill sets. Most of the existing OS are developed for a specific purpose, however, ROS is a general purpose OS. Nevertheless, it is not capable of carrying out every task. Hence, a proliferation in adoption of open source operating system in industrial and service robot in order to reduce development cost for robotic applications, has been witnessed.
According to the latest report, titled 'Global ROS-based Robot Market – Analysis and Forecast (2019-2024)', the market to grow at a significant CAGR of 20.02% during the forecast period from 2019 to 2024. Asia-Pacific dominated the global ROS-based industrial robot market with a share of 74% in 2019. Europe, including the major countries, such as the U.K., Germany, France, Spain, and Italy, is the most prominent region for the ROS-based service robot market. In Europe, France acquired a major market share in 2019, due to the setup of new start-ups of service robot in the region.
Companies Mentioned in the Report:
ABB Ltd.
Clearpath Robotics
Comau SpA
Denso Robotics, Inc.
Fanuc Corporation
Husarion, Inc.
iRobot Corporation
Kuka AG
Nachi Robotic Systems, Inc.
Omron Adept Technologies
Rethink Robotics GmbH
Stanley Innovation, Inc.
Staubli International AG
Yaskawa Motoman
YRG, Inc.
Key questions answered in the report:
What are the opportunities for ROS-based robots for different applications and regions?
What is the expected volume for different types of ROS-based robots during the forecast period 2019-2024?
What are the opportunities for ROS enabled robot manufactures in various applications such as industrial and service sectors?
What is the volume for different types of ROS-based robots among different regions such as North America, Europe, Asia-Pacific, and Rest-of-the-World (RoW)?
Which are the key companies operating in the ROS-based robot market?
Which global factors are expected to impact the ROS-based robot market?
What are the key market strategies adopted by the ROS-based robot market players?
ASDReports.com Media contact: S. Koopman - Marketing and Communications
ASDReports.com / ASDMedia BV - Veemkade 356 - 1019HD Amsterdam - The Netherlands
P : +31(0)20 486 1286 - F : +31(0)20 486 0216 - E : stefan.koopman@asdreports.com

back to News