Monday 3 June 2019, Amsterdam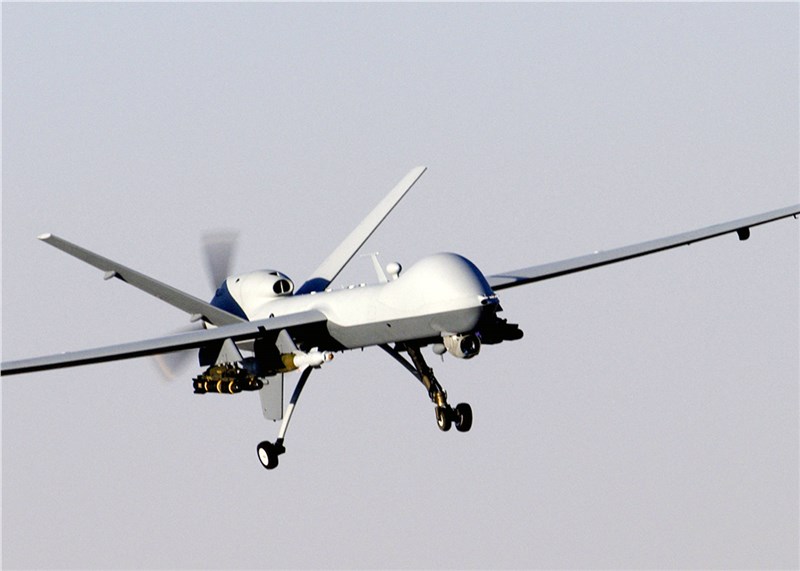 Over the last decade, the Unmanned Ariel Vehicle (UAV) has been witnessing a massive transformation owing to the rise in technologies. A UAV is a part of unmanned aerial system (UAS) that also include a controller on ground, and a communication system between UAV and controller. In the present scenario, UAVs are adopting satellite communication (SATCOM), as there is an increase in the demand for UAVs to operate in beyond visual range of sight (BVLOS) range and secured communication link between UAVs and ground station. SATCOM not only provides wide range of connectivity in BVLOS but also enables a secured communication data link that is mission critical for military operations.
The UAV market is currently witnessing a high growth rate owing to the growing usage of UAVs for beyond-visual-line-of-sight (BVLOS) operations, need for transferring large amount of data in real time, and need for secured satellite communication data link for military applications. In the span of three years (2017-2019), the industry has witnessed several product launches and research and development activities from UAV manufacturers and satellite communication service provider.
However, stringent rules and regulations from aviation authorities and vulnerability of satellite communication links from cyber-attacks contribute as major challenges for the market. The advent of new commercial applications in oil and gas and inspection sector is one of the the major factors expected to create lucrative opportunities for the market in the next ten years.
According to the latest report, titled 'Global Unmanned Aerial Vehicle (UAV) Market – Analysis and Forecast (2019-2029)', in terms of value, the global UAV market with SATCOM capabilities accounted for $25.59 billion in 2018 and is expected to grow at a significant CAGR during the forecast period 2019-2029.
Companies Mentioned in the Report:
AeroVironment, Inc.
Airbus S.A.S
BAE Systems
CybAero AB
Elbit Systems Ltd.
General Atomics Aeronautical Systems, Inc.
Israel Aerospace Industries Ltd.
Lockheed Martin Corporation
Northrop Grumman Corporation
Parrot Drones S.A.S
Saab AB
SZ DJI Technology Co. Ltd
Textron, Inc.
Thales Group
The Boeing Company
Key Questions Addressed in the Report:
What are the growth opportunities for UAVs using satellite communications for different applications and regions?
What was the revenue generated by different classes of UAVs in 2018, and what are the estimates for the forecast period 2019-2029?
What are the growth opportunities for UAV manufacturers in end user industries, such as commercial, military, and homeland security?
What was the revenue generated by different regions, namely North America, Europe, Asia-Pacific, and Rest-of-the-World (RoW) in 2018, and what are the estimates for the forecast period 2019-2029?
Which are the key companies operating in the UAV market?
Which global factors are expected to impact the UAV market during the forecast period 2019-2029?
What are the key market strategies adopted by the UAV market players?
ASDReports.com Media contact: S. Koopman - Marketing and Communications
ASDReports.com / ASDMedia BV - Veemkade 356 - 1019HD Amsterdam - The Netherlands
P : +31(0)20 486 1286 - F : +31(0)20 486 0216 - E : stefan.koopman@asdreports.com

back to News