Monday 25 February 2019, Amsterdam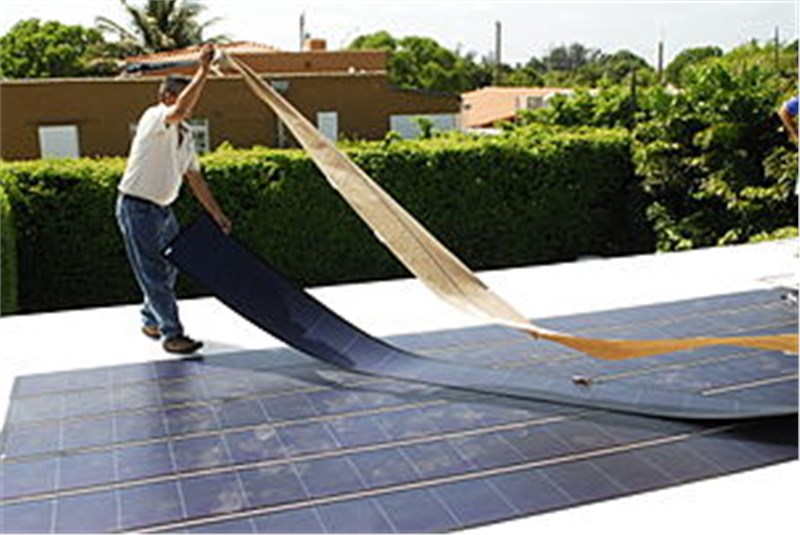 Globally, Ultra-Thin solar cell market expansion was mainly due to the increased competitiveness of solar photovoltaics combined with the increasing demand for electricity in developing countries and the increased awareness of the potential of solar photovoltaics to reduce pollution, reduce CO2 emissions and provide access to energy. In 2017, solar PV was the leading source of new power in a number of key markets, including China, India, Japan and the U.S. At least 98 gigawatts (GW) of solar PV capacity, including on-grid and off-grid, have been installed globally, increasing the total capacity by nearly a third, for a cumulative total of approximately 402 GW.
With more than 160 companies worldwide producing thin-film solar cells and modules, the market includes a number of major players such as First Solar, Kaneka, Mitsubishi, United Solar, etc., with many years of experience and expanding production capacity. Many manufacturers, such as Sharp, ErSol and Q-Cells, see the expansion of their thin film business as a type of coverage for their existing technology portfolio. The growing number of manufacturers focusing on this market would therefore eventually lead to significant growth in the near future.
The Visiongain report analyst commented "Ultra-Thin Solar Cells market is expected to witness high growth on account of ongoing plans of many companies in various sectors toward energy cost-cutting and reduction in their carbon footprint. Continuous advancements in solar cell materials have enabled the development of more efficient and thinner solar systems; this will boost the demand for Ultra-Thin Solar Cells globally. The push to increase employment and increase competitiveness will open the market for increased solar cell commercialisation. The applications of Ultra-Thin Solar Cells have already pervaded many industries, bringing potential benefits that have been predicted to double the annual economic growth rate in several developed economies in the future. The growth of the Ultra-Thin Solar Cells market is being driven largely by factors such as increasing global energy consumption, increasing energy usage and improving the standards of living. However, the market for Ultra-Thin Solar Cells is being restrained by factors such as the low efficiency of thin film technology, which results in their cost efficiency not being competitive."
Leading companies featured in the report who are developing Ultra-Thin Solar Cells technology include Kaneka Corporation, Mitsubishi Corporation, Shunfeng International Clean Energy Limited, First Solar, Inc., GCL-Poly Energy Holdings Ltd., Changzhou EGing Photovoltaic Technology Co. Ltd., Tongwei Solar, Sharp Corporation, Anwell Technologies Limited, Trony Solar Holdings Company Limited, Moser Baer Solar Limited, Solar Frontier K.K.
ASDReports.com Media contact: S. Koopman - Marketing and Communications
ASDReports.com / ASDMedia BV - Veemkade 356 - 1019HD Amsterdam - The Netherlands
P : +31(0)20 486 1286 - F : +31(0)20 486 0216 - E : stefan.koopman@asdreports.com

back to News