Tuesday 12 February 2019, Amsterdam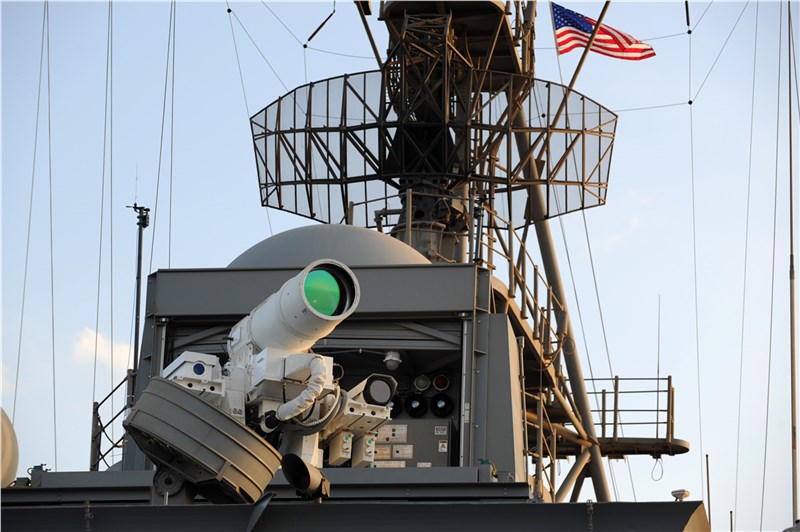 This new report, now available on ASDReports, the Directed Energy Weapons (DEW) Market Report 2019-2029 indicates that the global Directed Energy Weapons market will experience $5.8bn in spending in 2019.
The lead analyst of the report said:
"Directed Energy Weapons for use by military and civilian agencies are a hot-button, emerging technology that has previously only existed in the realm of science fiction. However, long-term R&D programmes in established markets are bringing these products to fruition, with rising security tensions and tightening defence budgets driving investment."
The 262 page report contains 132 tables and 115 Figures that add visual analysis in order to explain developing trends within the Directed Energy Weapons market. Visiongain provides market size forecasts for the period 2019-2029 by submarkets, and by regions (Australia, Canada, Germany, India, Israel, Japan, UK, US, and ROW).
This report covers the present scenario and growth prospects of the global directed energy weapons market for 2019-2029. The report includes the entire range of next gen technologies available in the market. In addition, it discusses the major drivers that influence the growth of the global Directed Energy Weapons market. The report also outlines the challenges faced by vendors and the market at large and identifies the key trends that are emerging in the market.
The comprehensive report offers market forecasts and analysis for leading regional markets. In addition, the report contains a dedicated leading companies' chapter covering companies leading the field in Directed Energy Weapons market including Azimuth Corporation, BAE Systems plc, Thales Group, Batelle, The Boeing Company, General Atomics, General Dynamics Corporation, Kratos Defense & Security Solutions, MBDA and Northrop Grumman Corporation amongst others.
The Global Directed Energy Weapons market 2019-2029 report will be of value to anyone who wants to better understand the Directed Energy Weapons market and its various segments. It will be useful for businesses who wish to better comprehend the part of the market they are already involved in, or those wishing to enter or expand into a different regional or technical part of the Directed Energy Weapons industry.
ASDReports.com Media contact: S. Koopman - Marketing and Communications
ASDReports.com / ASDMedia BV - Veemkade 356 - 1019HD Amsterdam - The Netherlands
P : +31(0)20 486 1286 - F : +31(0)20 486 0216 - E : stefan.koopman@asdreports.com

back to News