Friday 4 January 2019, Amsterdam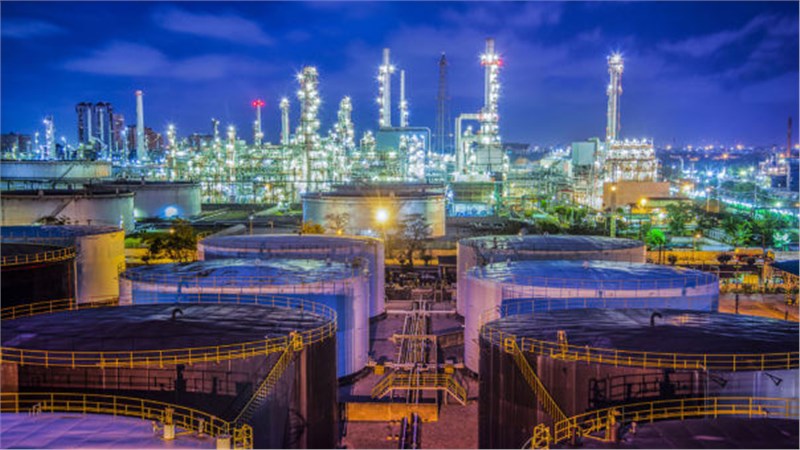 The IoT in oil and gas market includes a wide array of solutions, such as sensing, communication, cloud and edge computing, and data management. Sensing systems encompass a broad range of systems including different sensors, GPS devices, and Radio Frequency Identification (RFID). Addition of sensing and navigation capabilities makes it even more promising. Site-specific exploration and production and variable rate application are two of the major applications of IoT based solutions; and sensing and navigation components are two of the most critical contributors for its execution.
Major application areas of IoT in oil and gas include fleet and asset management, preventive maintenance, pipeline monitoring, security management, and safety management, among others. Fleet and asset management represents the most significant application in the market for the IoT based technologies. During the forecast period, application areas, such as pipeline monitoring, and preventive maintenance are expected to display the maximum growth, owing to the high possibilities of value addition in these application areas.
According to the latest report, titled 'Global IoT in Oil and Gas Market: Analysis and Forecast (2018-2023)', the IoT in oil and gas market is projected to grow from $XX billion in the year 2018 to
$39.40 billion
by 2023, growing at a CAGR of XX% from 2018 to 2023. Deployment of automation and control and sensing systems to steer the application of oil and gas is expected to augment the growth of the market. In emerging countries, the growth of the market is expected to be driven by rising awareness among the governments of different countries about the need of elevating the oil and gas produce while taking care of the environment. Widespread implementation of the cloud-based software systems has fueled the market for IoT in oil and gas by reducing risks and increasing overall production capacities.
Few Companies Mentioned in the Report:
Cisco Systems
C3 IoT
International Business Machines Corporation (IBM)
Intel Corporation
Microsoft Corporation
Telit
ABB Ltd.
General Electric
Honeywell International Inc.
Schneider Electric
Siemens AG
Equinor
Rockwell Automation Inc.
Royal Dutch Shell
Schlumberger
Key Questions Addressed in the Report:
What is the IoT in oil and gas market size in terms of revenue from 2017-2023, and what is the expected growth rate during the forecast period 2018-2023?
What is the revenue generated from the different applications, such as fleet and asset management, preventive maintenance, pipeline monitoring, security management, safety management and others?
What are the key trends and opportunities in the market pertaining to the Global IoT in the oil and gas industry?
What are the key solutions covered in the IoT in oil and gas market?
How attractive is the market for different stakeholders present in the industry on the basis of the analysis of futuristic scenario of the Global IoT in oil and gas industry?
What are the major driving forces that are expected to increase the demand for Global IoT in oil and gas market during the forecast period?
What are the major challenges inhibiting the growth of the Global IoT in oil and gas market?
What kind of new strategies are adopted by the existing market players to expand their market position in the industry?
What is the competitive strength of the key players in the Global IoT in oil and gas market on the basis of the analysis of their financial stability
ASDReports.com Media contact: S. Koopman - Marketing and Communications
ASDReports.com / ASDMedia BV - Veemkade 356 - 1019HD Amsterdam - The Netherlands
P : +31(0)20 486 1286 - F : +31(0)20 486 0216 - E : stefan.koopman@asdreports.com

back to News