Friday 21 December 2018, Amsterdam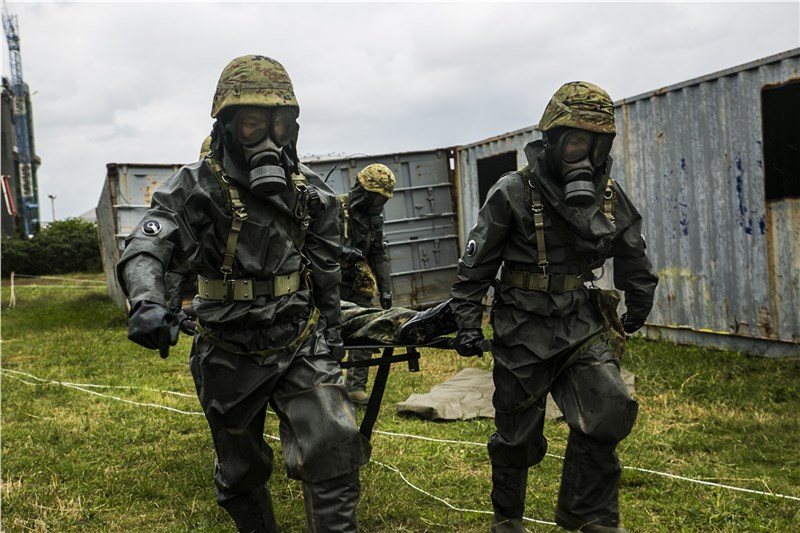 CBRN or the Chemical, Biological, radiological and Nuclear Defence means the precautions or the protective measures which are taken in case of such disasters. The systems, products and services that comprise the CBRN defence market can be defined as all the equipment and technology devised to ensure protection, detection, contamination avoidance, mitigation, operational readiness and effectiveness of military and civil defence forces who are in charge of ensuring security of civil population and critical infrastructure in the event of a CBRN attack or accidental release of CBRN substances. A CBRN attack differs from an HAZAMAT accident not only for the malicious intent of the perpetrator, but also for the scale of the damage and number of victims caused. Indeed, together CBRN materials, when weaponised, are called weapons of mass destruction WMD, with CW and BW more specifically defined as weapons of mass casualty.
The report analyst commented
"The threat of terrorist organisations or dictatorship using chemical weapons has led many countries to strengthen their CBRN defence capabilities. Various governments across the world have been focusing on decreasing the vulnerability of their critical infrastructure apart from investing in protective gear for first responder units in order to mitigate the risks of a CB led attack. Risks pertaining to the lack of progress in some countries regarding the disposal of chemical weapons is also expected to lead to a higher spending on CBRN equipment."
Leading companies featured in the report who are developing power transformer technology include Argon Electronics, Airboss of America Corporation, Avon Rubber Plc, BioFire Defense LLC, Bioquell Plc, Blücher GmbH, Bruker Corporation, Chemring Group Plc, CNIM Group, Cristanini Spa, Environics OY, FLIR Systems, NBC Sys, OWR GmbH, Paul Boyé Technologies SA, Proengin SA, Smiths Group Plc, and Thermo Fisher Scientific Inc.
ASDReports.com Media contact: S. Koopman - Marketing and Communications
ASDReports.com / ASDMedia BV - Veemkade 356 - 1019HD Amsterdam - The Netherlands
P : +31(0)20 486 1286 - F : +31(0)20 486 0216 - E : stefan.koopman@asdreports.com

back to News