Thursday 20 December 2018, Amsterdam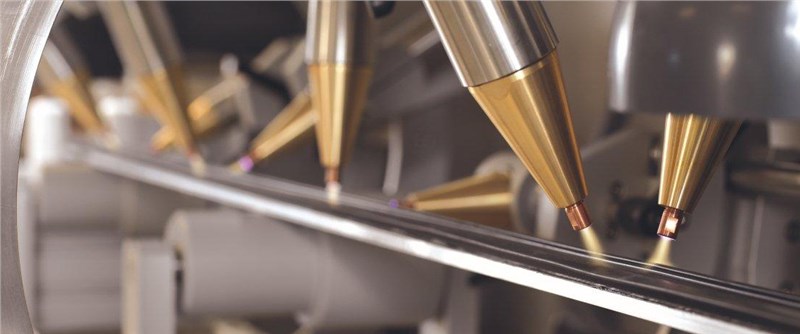 The surface treatment chemicals market is currently going through a rapid phase of evolution. It is witnessing a dynamic growth rate, with an enhanced usage of surface treatment chemicals in a variety of end-use applications. Surface treatment of metals is the process wherein the adhered surface is cleaned and/or chemically treated to promote better adhesion and to enhance properties such as its appearance, wettability, solderability, corrosion resistance, tarnish resistance, chemical resistance, wear resistance, hardness and surface friction. Surface treatment is done to prevent or delay corrosion, make the material more durable and tougher to bear extreme forms of wear and tear and to increase the surface energy level of a particular metal surface so that it can easily adhere to the printing or coating taking place. Surface treatment of metal plays an important role in extending the life of metals, such as in automotive bodies and construction materials. This process of surface treatment further enhances the durability of the components.
The wide range of useful properties of surface treatment chemicals have led to the development of a number of applications, which are paving their way towards practical and commercial applicability. Currently, the major application areas of surface treatment chemicals include automotive industry, general industry, coil industry, industrial machinery, and aerospace industry. Out of all these, automotive industry is the leading application vertical, where there is an extensive usage of surface treatment chemicals to treat various automotive components and OEMs. There are several emerging applications and industry verticals where surface treatment chemicals are required, such as Printed Circuit Boards (PCBs), Glass, Jewellery, and Wood.
According to a new market intelligence report, titled 'Global Surface Treatment Chemicals Market - Analysis and Forecast, 2018-2028', the global surface treatment chemicals market is expected to reach to
$11.28 billion
by 2028, growing at a
CAGR of 7.37%
during the forecast period from 2018 to 2028. The increasing demand from varied end-use applications, increasing industrialization in APAC Region, and extensive R&D towards the development of eco-friendly chemicals are some of the factors driving the growth of surface treatment chemicals market.
The surface treatment of metal base material is acquiring the largest market size in the current scenario. Moreover, corrosion protection chemicals are the leading chemical types that have been used in numerous end-use applications. The major types of corrosion protection chemicals that are currently popular include conversion coatings such as oxide, phosphate and chromate coatings. Since, there are problems arising in the usage of chromate coatings due to their toxic effects, their use is slowly decreasing with the market trend shifting to more eco-friendly chemicals.
Few Companies Mentioned in the Report:
AHC Oberfl chentechnik GmbH
Chemetall GmbH
Henkel AG & Co. KGaA
JCU Corporation
Nihon Parkerizing Co., Ltd.
Nippon Paint Holdings Co., Ltd.
OC Oerlikon Corporation AG
Platform Specialty Products Corporation
PPG Industries, Inc.
Quaker Chemical Corporation
Solvay S.A.
SUGEST
TIB Chemicals AG
Derivados Del Fluor (DDF)
McGean-Rohco Inc.
Politeknik Metal
SurTEC International GmbH
YUKEN INDUSTRY Co. Ltd.
Key questions answered in the report
:
What is the global surface treatment chemicals market size in terms of value ($Million) from 2016-2028 along with the year-on-year growth rates and the CAGR from 2018 to 2028?
What are the different types of surface treatment chemicals and their growth pattern in terms of value in different regions and countries?
What are the different base materials on which the surface treatment chemicals are used across all industries and their growth pattern in terms of value in different regions and countries?
What are the major end-user industries for surface treatment chemicals globally in terms of revenue generation?
What is the consumption pattern of the surface treatment chemicals in its end users across different regions and countries?
Which are the major regions and countries that provide growth opportunities for the surface treatment chemicals market?
What is the competitive strength of the key players in the surface treatment chemicals market on the basis of their recent developments, product offerings and regional presence?
Who are the key players (along with their detailed analysis and profiles including their financials, company snapshots, key products and services, and SWOT analysis) in the market?
ASDReports.com Media contact: S. Koopman - Marketing and Communications
ASDReports.com / ASDMedia BV - Veemkade 356 - 1019HD Amsterdam - The Netherlands
P : +31(0)20 486 1286 - F : +31(0)20 486 0216 - E : stefan.koopman@asdreports.com

back to News