Monday 3 December 2018, Amsterdam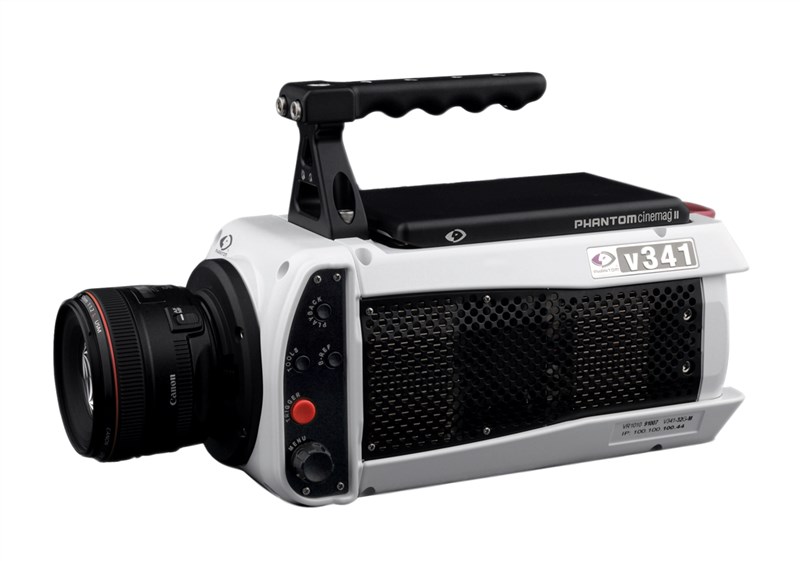 The high-speed camera market is projected to reach USD
422 million
by 2023, from USD
288 million
in 2018, growing at a
CAGR of 8.00%
during that period. Major growth drivers are increasing demand for compact high-speed cameras, increasing use of high-speed cameras in media & entertainment and sports, and high adoption of high-speed cameras in manufacturing; high cost of high-speed cameras is the major market restraint.
New cameras to hold largest share of high-speed camera market during forecast period
Industrial applications, such as production line monitoring and inspection, are a major deployment area; since high-speed cameras form an important infrastructural component, renting or installing used units is not favorable. This attribute awarded new high-speed cameras the largest share of the market in 2018, which is likely to continue during the forecast period. Additionally, the need to procure high-speed cameras with latest technologies and features to better support a process gives extra impetus to sales of new high-speed cameras.
High-speed camera market for >100,000 FPS cameras to grow at highest CAGR during forecast period
Increasing need for highly detailed analyses, such as combustion testing and flow visualization in aerospace, explosives, pyrotechnics, and ballistics, is expected to be the driving force for increasing the demand for high-speed cameras with >100,000 FPS. Also, the market for this category is increasing particularly due to shift of industry demand toward higher specifications.
North America accounted for largest share of high-speed camera market in 2017
North America is a technologically developed region that hosts several established companies and research facilities, which collectively drive large-scale high-speed camera implementations for improving process efficiency and conforming to increasing compliances. The region has the world's largest economy (the US) along with 2 other prominent ones (Canada and Mexico). Overall, these 3 countries have well-established industrial bases which employ high-speed cameras in significant numbers for a diverse range of applications, such as production line monitoring, maintenance, and troubleshooting, aimed at improving process efficiency. R&D applications are also an important deployment area widespread high-speed camera implementation amongst automobile companies for crash testing, airbag deployment testing, safety restraints testing, and automotive component testing, etc. is an important driving factor for the North American market.
Key players in the high-speed camera market include Photron (Japan), nac Image Technology (Japan), Vision Research (US), PCO (Germany), Mikrotron (Germany), Optronis (Germany), IDT (US), Monitoring Technology (US), Fastec Imaging (US), AOS Technologies (Switzerland), Weisscamm (Germany), Motion Engineering Company (US), DEL Imaging System (US), IX Cameras (UK), Xcitex (US), and Motion Capture Technologies (US).
ASDReports.com Media contact: S. Koopman - Marketing and Communications
ASDReports.com / ASDMedia BV - Veemkade 356 - 1019HD Amsterdam - The Netherlands
P : +31(0)20 486 1286 - F : +31(0)20 486 0216 - E : stefan.koopman@asdreports.com

back to News