Tuesday 2 October 2018, Amsterdam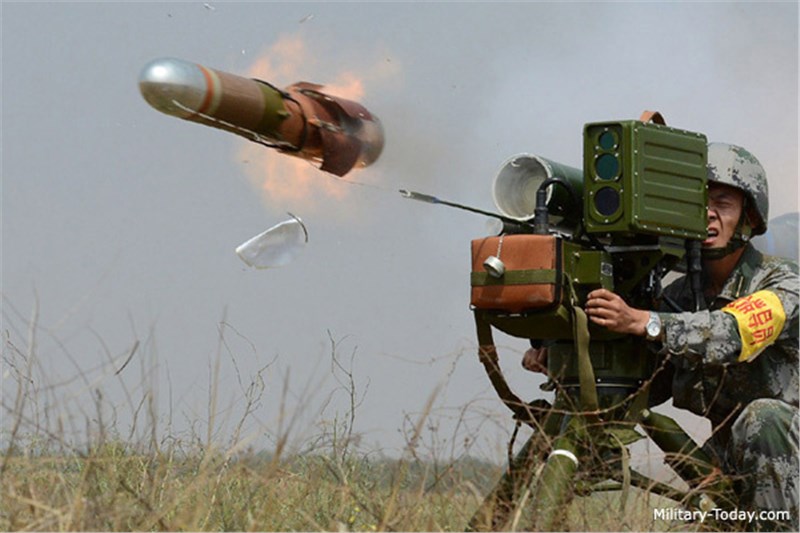 Anti-tank missiles are a type of guided missiles, which are primarily designed to destroy heavily defeat armoured military vehicles. The size of anti-tank guided missiles vary from shoulder-launched weapons, which can be transported by a single soldier, to larger tripod-mounted weapons, which require a squad or team to transport and fire, to vehicle and aircraft mounted missile systems. Anti-tank is defined as combat against the enemy's tanks and other armoured equipment and vehicles. Its associated tasks include the closing of endangered directions, flanks, and junctions. Anti-tank is the part of combined arms combat which is directed against the tanks armour grouped for attack or already directly attacking, and the armoured equipment detached to their battle formation. For successful combat, the organisation of a solid anti-armour system is required, which includes anti-tank units as a basic element.
The report analyst commented
"The Anti-Tank Guided Missiles was initially adopted mainly in Europe. In the past few years, other countries in the Asia-Pacific region (China, South Korea, and India) and the North American region also started equipping with these technologies. The major reason being the growing military expenses in a number of countries and increasing procurement of anti-tank guided missiles. Also, the introduction of long-range anti-tank guided missiles and R&D investments on the existing weapon systems. The most widely used anti-tank missile type is man-portable. This anti-tank guided ground based missiles is expected to lead the market in the next five years. Overall, the anti-tank guided missiles market would be witnessing high rate of growth in the coming years."
Leading companies featured in the report who are developing Anti-Tank Guided Missiles include Lockheed Martin Corporation, Raytheon Company, Rafael Advanced Defence Systems Ltd., Saab Group, MBDA, KBP Instrument Design Bureau, General Dynamics Corporation, Roketsan A.S., Denel SOC Ltd, & BAE Systems plc.
ASDReports.com Media contact: S. Koopman - Marketing and Communications
ASDReports.com / ASDMedia BV - Veemkade 356 - 1019HD Amsterdam - The Netherlands
P : +31(0)20 486 1286 - F : +31(0)20 486 0216 - E : stefan.koopman@asdreports.com

back to News