Monday 26 February 2018, Amsterdam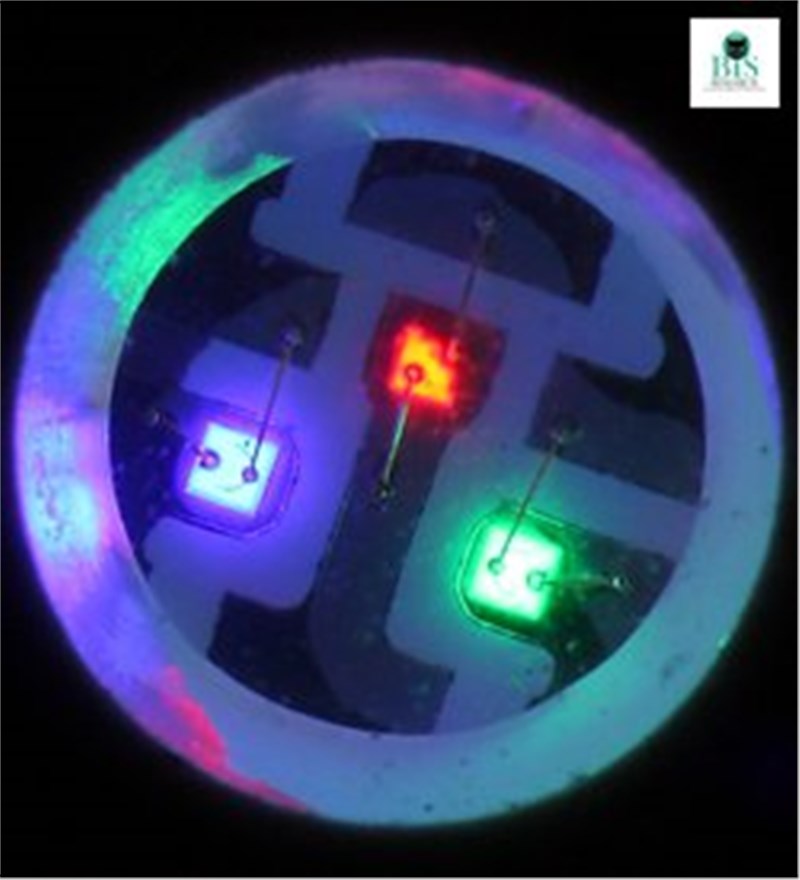 Over the past few years there has been a significant transformation in the UV LED technology as well as in its adoption on a global scale. According to the latest report titled 'Global Ultraviolet LED Market – Analysis and Forecast (2017-2023)', the global UV-LED market is expected to reach a value of US$ 1.31 billion by 2023, growing at a CAGR of 28.4% from 2017 to 2023. The market for UV LEDs has expanded more than five folds in the past decade and will soon be at a niche place in the global market.
The application areas of UV LED technology have been rapidly rising which include curing, sterilization and purification equipment. Moreover, the technology is well known for its compactness, outstanding performance, low-cost maintenance and for saving energy. At present, LED curing's market is growing at a faster rate and this growth is propelled by its ability to produce finished products that have lesser flaws and errors in terms of designing and finishing and have widespread applications in printing, adhesives and coatings, among others.
In its early stages, UV-LED technology was restricted to limited applications such as curing, counterfeit detection and sterilization. However, over the past few years it manages to cater to other applications that include various industries such as agriculture, medical, electronics and food & beverages industry. But the importance of UV-LEDs is very limited in these industries because it is unable to produce the desired results. Moreover, various teams across the companies are working for the development of this technology so as to produce the desired products which would be more reliable and flexible in the future.
The UV-LED technology is mainly segmented into UVA, UVB and UVC technology. The global UV-LED market is being dominated by UV A LED consist of 52% of global LED market. The market is dominated by the UV A LED because of its high adoption rate and presence of multiple applications such as counterfeit detection, UV curing, forensics and many others. However, UV C LED technology is growing at a faster rate and it is widely used for germicidal & sterilization purposes, protein analysis and in other applications of medical industry. It is expected that UV C LED would attain its highest market share by the end of the year 2023, and hence, will attribute to the growth of UV-LED market globally. The UV-LED market is also segmented on the basis of applications into industrial, medical & scientific, sterilization and security purposes.
The market includes a number of manufacturers of the UV-LED system, UV chips and components, UV sterilizers, UV coating system and counterfeit detectors among others. The major active companies in this market are LG Electronics Inc. (South Korea), Koninklijke Philips N.V. (Netherlands), Honle Groups (Germany) and other companies like Crystal IS Inc.(U.S.), Nichia Corporation (Japan) and many more.
The market study has identified Europe as the leading region in the global UV-LED market. However, Asia-pacific is estimated to be the fastest growing region in the coming period, mainly because of the growing population in the region which will require the advanced level of water & air disinfection and purification system, which in turn will elevate the growth of the UV-LED technology in the forthcoming period.
Our research team has conducted an extensive research on the UV-LED market and compiled the observation and insight in this report. The market intelligence report aims at providing an in -depth analysis of the key development strategies, marketing strategies and market trend dynamics which include drivers, restraints, and opportunities prevailing in the industry.
ASDReports.com Media contact: S. Koopman - Marketing and Communications
ASDReports.com / ASDMedia BV - Veemkade 356 - 1019HD Amsterdam - The Netherlands
P : +31(0)20 486 1286 - F : +31(0)20 486 0216 - E : stefan.koopman@asdreports.com

back to News