Thursday 22 February 2018, Amsterdam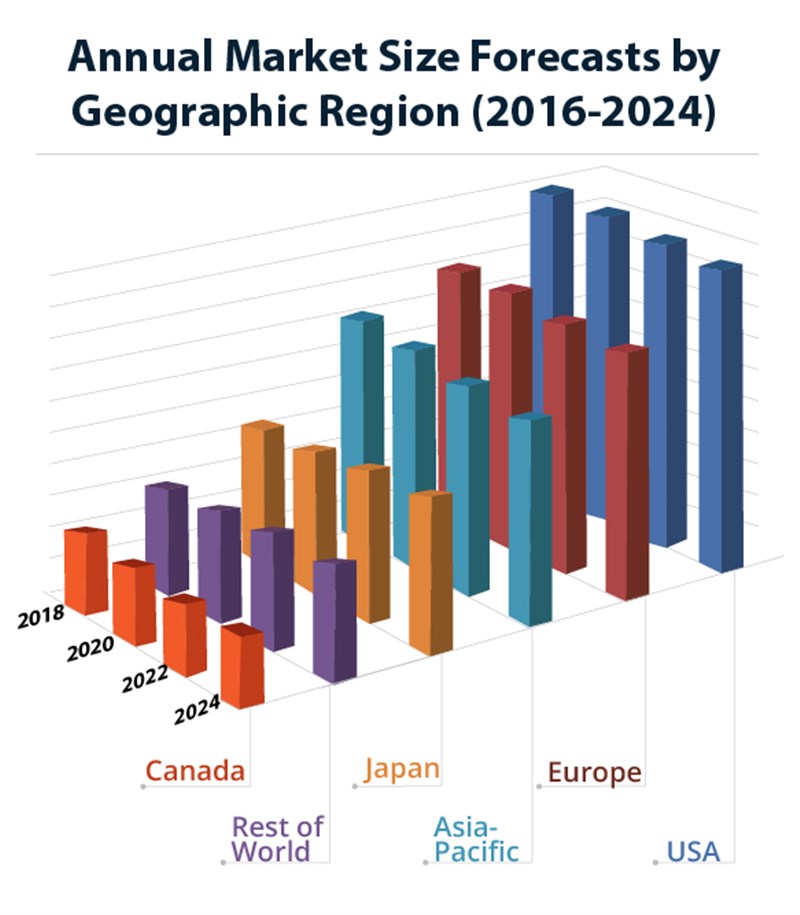 The global market for Satellite Remote Sensing Services is projected to reach US$7.05 billion by 2024, driven by growing demand for satellite imagery in various end-use environments in both government and private sector and ongoing proliferation of micro satellites offering earth observation services at lower cost.

Satellite remote sensing involves the use of low, medium, high or very high spatial resolution instruments equipped in satellites orbiting around the earth to generate reliable data for identifying, evaluating and analyzing various parameters in earth observation. Earth observation focuses on monitoring, identifying, and analyzing the condition of and changes in natural and man-made environments, and renders a resourceful tool for analysis and evaluation of human civilization's dramatic impact on global environment. Satellite imagery with fine spectral and spatial resolution and high temporal resolution offers a wider scope for mapping and monitoring biodiversity and ecological studies. The growing emphasis on earth observation in government as well as private sector environments creates significant opportunities for satellite remote sensing. Demand for satellite imagery remains high for weather predictions & forecasting, disaster management support, agricultural & land management programs, natural resources monitoring & conservation, land use & forest mapping, and rural & urban development applications.

Technology advancements, especially in the area of image resolution and image quality, continue to infuse positive momentum into the global satellite remote sensing services marketplace. Demand for high resolution data is becoming increasingly significant in commercial applications such as mining, bathymetry and hydrology as it enables precise identification of materials, a capability that was earlier restricted to airborne multispectral and hyperspectral systems. Global space sector is witnessing steady proliferation of small satellites leveraging advancements made in electronics technologies that include miniaturization of components, and development of lighter materials. These satellites are increasingly being considered for collection of remote sensing data for use in various end-use environments including greenhouse gas monitoring, multispectral Earth imaging, and maritime tracking. As the CAPEX involved is low, small sats can offer data and services at affordable prices.

The United States represents the largest market worldwide. Asia-Pacific ranks as the fastest growing market with a CAGR of 20.4% over the analysis period driven by the growing investments by countries such as China in improving its satellite remote sensing technology to monitor changes in agricultural land and assess strain on natural resources such as water to with emergencies.

Major players in the market include Airbus Defence and Space, Ball Aerospace & Technologies Corp., Boeing Company, ImageSat International N.V., Maxar Technologies Ltd., Mitsubishi Electric Group, Orbital ATK, Planet Labs, Satellite Imaging Corporation,
Thales Group, and UrtheCast among others.

ASDReports.com Media contact: S. Koopman - Marketing and Communications
ASDReports.com / ASDMedia BV - Veemkade 356 - 1019HD Amsterdam - The Netherlands
P : +31(0)20 486 1286 - F : +31(0)20 486 0216 - E : stefan.koopman@asdreports.com

back to News