Tuesday 20 February 2018, Amsterdam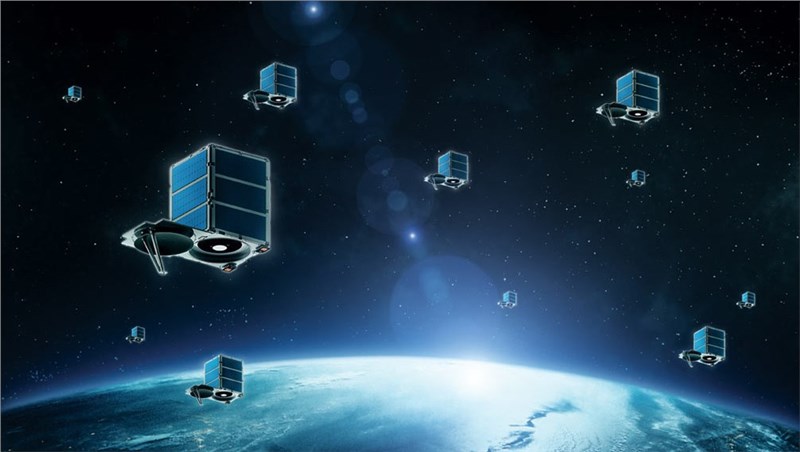 Small satellites have become a phenomenon across the global aerospace industry with every country launching multiple satellites at a time. The last few years have witnessed a sudden rise in the number of companies entering the satellite industry due to the revolutionary invention of small satellites which has reduced the manufacturing cost significantly. These small satellites are much less heavy and as efficient as the heavier satellites that serve governmental agencies or public sector industries. This invention has opened up a plethora of opportunities for transformative science, pushing the limits of space exploration through innovative technologies.
Small satellites include a wide range of satellites in term of weight, which ranges from 180 kilograms to 0.001 kilograms. Advancements in satellite miniaturization, increasing capability of electronic technology, ascending demand for small satellite constellations, and an increase in the deployment of small satellites for commercial end users are helping in the growth of small satellites market. Small business and other individuals have become potential customer as the space industry has become accessible to them owing to the transformational evolution of the industry. Multiple space industry segments are emerging in the industry due to the benefits related to the utilization of small satellites over the conventional ones.
Recent innovations in satellite equipment and services have enabled the small satellite technology to reach a wider segment of consumers in the industry. However, developing safe, low-cost, and small payload satellite to launch beyond low-earth orbit, clean-up and removal of space debris, are some of the challenges for the market. Companies are developing innovative technologies such as 3D printed electronic components, onboard internet system, and electronic propulsion system, and others, which will facilitate the utilization of small satellites as the primary satellite for space missions and are expected to increase the competition in the near future. At present, the satellites market is replete with technological developments in satellite subsystems, such as propulsion system, onboard computer, payloads, power system, and structure, etc., which are facilitating a significant reduction in size and mass of satellites.
The global small satellites market is expected to reach $10.10 billion by 2021, growing at a CAGR of 31.9% during 2017 and 2021. The interest in small satellites has increased significantly during the last few years and over the past decade, nearly $2.5 billion has been invested in small satellites, of which half of the amount was generated in the last two to three years.
The satellite industry is witnessing a rapid growth in the number of constellations consisting of hundreds of small satellites that are being used for applications such as earth observation and telecommunications. Lucrative opportunities are expected to emerge in the market in the next five years with the help of factors such as increasing market penetration of small satellites into disaster management (which is an emerging small satellite application), nations developing their own Global Navigation Satellite System (GNSS), advancements in small satellite structure, and rise in the requirement of low cost launching sites for small launch vehicles.
Our research team has conducted an extensive research on global small satellites market, and compiled the observations and insights in a report titled 'Global Small Satellites Market - Analysis and Forecast: 2017 to 2021'. The market intelligence report aims at providing an in-depth analysis of the key development strategies, marketing strategies and market trend dynamics which include drivers, restraints, and opportunities prevailing in the industry.
ASDReports.com Media contact: S. Koopman - Marketing and Communications
ASDReports.com / ASDMedia BV - Veemkade 356 - 1019HD Amsterdam - The Netherlands
P : +31(0)20 486 1286 - F : +31(0)20 486 0216 - E : stefan.koopman@asdreports.com

back to News