Tuesday 13 February 2018, Amsterdam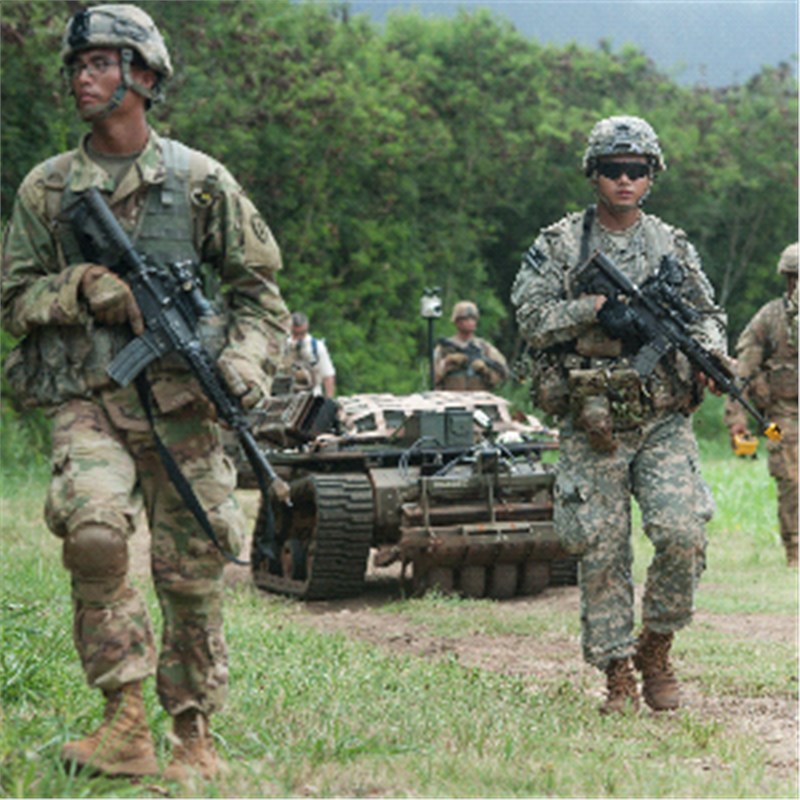 Market Forecast has announced the release of their latest report titled " Global Artificial Intelligence & Robotics for Defense, Market & Technology Forecast to 2027". It encloses an in-depth research of the AI & Robotics in the defense industry market and the competitive landscape globally. A first of its kind report highlights enormous potential of Natural Language Processing, Computer Vision and Robotics among other technologies. The report shed light on 7 major AI & Robotics technologies that is going to dominate the defense industry for the next 10 years.
The Global Artificial Intelligence & Robotics in the Defense industry market, is valued at US$39.22 billion in 2018, is projected grow at a CAGR of 5.04%, to value US$61 billion by 2027. The cumulative market for global expenditure on AI & Robotics Defense Systems is valued at US$ 487 billion over the forecast period. Demand for AI & Robotics defense systems is anticipated to be driven by the massive investment made by countries like US, China, Russia, Israel in the development of next generation defense systems and the large scale procurement of such systems by countries like Saudi Arabia, India, Japan and South Korea. The United States is the largest spender in the domain with China, India, Russia, Saudi Arabia, Japan and South Korea anticipated accounting for the bulk of spending.
Key Topics Covered
Snapshot of the AI & Robotics Defense Systems market during 2018-2027, including highlights of the demand drivers, trends and challenges. It also provides a snapshot of the spending with respect to regions as well as segments. It also sheds light on the emergence on new technologies
Market Dynamics: Insights into the technological developments in the AI & Robotics market and a detailed analysis of the changing preferences of governments around the world. It also analyzes changing industry structure trends and the challenges faced by the industry participants.
Segment Analysis: Insights into the AI & Robotics Systems market from a segmental perspective and a detailed analysis of factors influencing the market for each segment.
Regional Review & Analysis: Insights into modernization patterns and budgetary allocation for top countries within a region.
Companies Mentioned In The Report
Alphabet
Airbus Defence & Space
Amazon
AMD
Apple Inc
Baidu
Boeing
Deep Mind Technologies
Facebook
General Vision Inc
Intel
Lockheed Martin
Leonardo
Microsoft
Northrop Grumman Corporation
nuTonomy
Open AI
Qualcomm
Raytheon
Rheinmetall AG
Saab Defence
Tesla
Thales
Yandex
ASDReports.com Media contact: S. Koopman - Marketing and Communications
ASDReports.com / ASDMedia BV - Veemkade 356 - 1019HD Amsterdam - The Netherlands
P : +31(0)20 486 1286 - F : +31(0)20 486 0216 - E : stefan.koopman@asdreports.com

back to News