Monday 7 July 2014, Amsterdam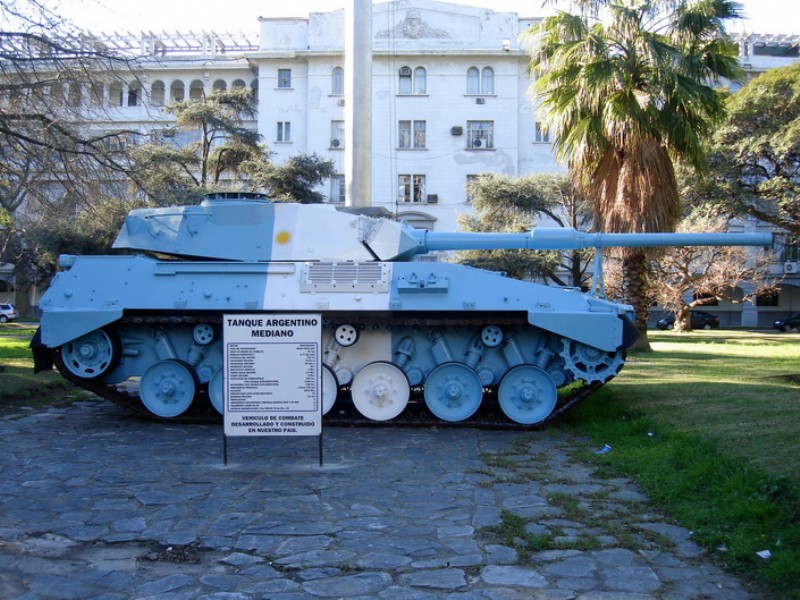 Report description overview:
The new report, now available on ASDReports, Future of the Argentine Defense Industry – Market Attractiveness, Competitive Landscape and Forecasts to 2019 offers detailed analysis of the Argentine defense industry with market size forecasts covering the next five years. This report will also analyze factors that influence demand for the industry, key market trends, and challenges faced by industry participants. In particular, it provides an in-depth analysis of defense industry market size and drivers, budget allocation and key challenges, import and export dynamics and market opportunities.
The difference:
Gain access to detailed profiles of the top domestic and foreign defense manufacturers with information about their products. This will provide the user with a total competitive landscape of the sector.
This report provides an understanding of factors influencing demand, the challenges faced by industry participants, analysis of industry leading companies, and key news.
Receive an overview of key players, together with insights such as key alliances, strategic initiatives, recent contract wins and financial analysis wherever available.
Report Highlight:
The country is emphasizing on the development of its indigenous military industrial base in order to reduce its dependency on foreign suppliers and, therefore, Argentina is engaging in joint production projects and collaborations with foreign equipment manufacturers. Key opportunities for equipment suppliers are expected in sectors such as fighters and multi-role aircraft, transport and utility aircraft, and training aircraft. Other areas expected to provide opportunities for equipment suppliers are armored vehicles and main battle tanks, submarines, radar systems and surveillance equipment, and cyber security.
In the current world defense scenario, where super powers like the US, the UK, France, Germany, and other European counterparts are cutting defense budgets, the Latin American region is making rapid strides in the military sector . Argentina, the second largest country in the region recorded a defense budget growth rate of just under 15% during the historic period. The military expenditure is driven by the ongoing modernization of the armed forces; the Falkland Islands dispute with the UK and participation in international peacekeeping missions.
The Argentine Air Force's current focus is on replacing its aging fleet of Mirage jets, which have been operating for more than 40 years. However, due to its small defense budget, the country is planning to procure older aircraft or a combination of new and old. Moreover, to strengthen its air capabilities, it is also considering purchasing two Airbus Military A330 transport aircraft.
ASDReports.com Media contact: S. Koopman - Marketing and Communications
ASDReports.com / ASDMedia BV - Veemkade 356 - 1019HD Amsterdam - The Netherlands
P : +31(0)20 486 1286 - F : +31(0)20 486 0216 - E : stefan.koopman@asdreports.com

back to News