Monday 29 January 2018, Amsterdam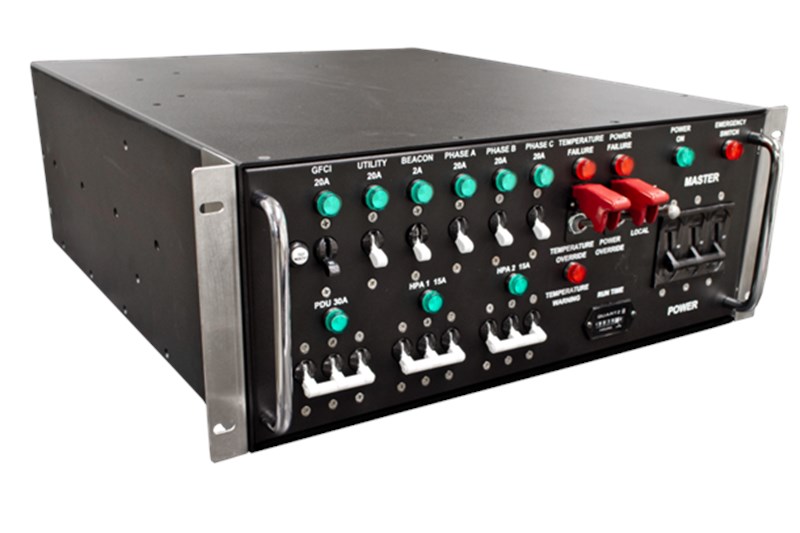 According to the new market research report "Intelligent Pdu Market, by Type (Metered, Monitored, Automatic Transfer Switch), Power Phase (Single Phase, Three Phase), Application (Datacenters, Industrial Power Solutions, Voip Phone Systems), Industry, And Geography - Global Forecast To 2023" The intelligent PDU market was valued at USD 1.24 Billion in 2017 and is expected to reach USD 2.01 Billion by 2023, at a CAGR of 8.4% between 2017 and 2023. Factors that are driving the growth of the market include the increasing demand for high-power capacities in high-power density environments, rising demand for intelligent products in datacenters, and growing environmental and safety concerns in developed countries.
Metered PDUs to hold the largest size of the intelligent PDU market throughout the forecast period
Metered PDUs provide local visual monitoring capability through a built-in LED meter that displays real-time power data. These PDUs can be used for inlet metering and outlet metering of power load. Both inlet- and outlet-metered PDUs help in determining power usage; however, inlet-metered PDUs determine the available capacity of the racks, and the outlet-metered PDU determine the available capacity to facilitate provisioning. Inlet-metered PDUs are used to trigger user-defined alarms, thereby warning about the potential circuit overload to avoid any IT failures; and outlet-metered PDUs are used to measure the actual consumption of power at the device and server levels.
Telecom & IT industry held a major share of the intelligent PDU market in 2017
Intelligent PDUs are widely used in the telecom & IT industry for applications at datacenters. The increasing use of smartphone is creating growth opportunities for the telecom sub-sectors, including wireless broadband carriers, network equipment companies, and device manufacturers. With the growing use of telecommunication devices, data generated by each device and equipment is also increasing. Datacenters store the information that is being generated by the equipment and facilitate the flow of this information; these datacenters contribute to the growth of the intelligent PDU market for the telecom & IT industry.
Intelligent PDU market in APAC to grow at a high rate between 2017 and 2023
APAC comprises China, Japan, India, Singapore and the Rest of APAC (RoAPAC). China is among the fastest-growing economies in APAC, and is also one of the biggest datacenter hubs in the region. China, owing to its huge consumer population and strong telecommunications industry, is one of the leaders in APAC, followed by India, which is also a major economy in APAC. Japan is a smaller country with respect to land size, but is a developed country and technologically advanced compared with most countries in APAC. Technological advancements and strong telecommunication network in Japan attract foreign companies to set up their datacenters in this country.
The major players operating in the intelligent PDU market are Cyber Power Systems (US), Raritan (US), Schneider Electric (France), Vertiv (US), Eaton (Ireland), ABB (US), Black Box (US), Cisco Systems (US), Enlogic (US), Geist (US), Hewlett Packard Enterprise (US), Leviton (US), Rittal (Germany), Siemon (US), and Tripp Lite (US).
ASDReports.com Media contact: S. Koopman - Marketing and Communications
ASDReports.com / ASDMedia BV - Veemkade 356 - 1019HD Amsterdam - The Netherlands
P : +31(0)20 486 1286 - F : +31(0)20 486 0216 - E : stefan.koopman@asdreports.com

back to News