Wednesday 2 July 2014, Amsterdam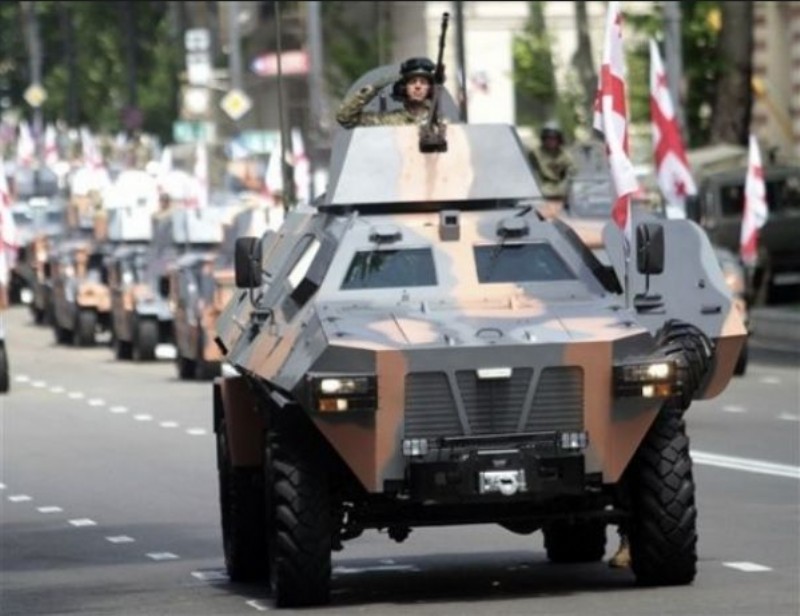 Report description overview:
The new report, now available on ASDReports, Future of the Georgian Defense Industry – Market Attractiveness, Competitive Landscape and Forecasts to 2019 analyzes the Georgian defense industry market size and drivers, including detailed analysis of the Georgian defense industry until 2019, together with highlights of the demand drivers and growth stimulators for the industry. This report provides an overview of key players, together with insights such as key alliances, strategic initiatives, and a brief financial analysis.
The difference:
This report will provide you with the confidence to make the correct business decisions based on a detailed analysis of the Georgian defense industry market trends for the coming five years.
You will identify possible ways to enter the market, together with detailed descriptions of how existing companies have entered, including key contracts and alliances.
Gain detailed analysis of Georgia's defense industry with market size forecasts including factors that influence demand for the industry, key market trends, and challenges faced by industry participants over the next five years.
Report Highlight:
After the war with Russia, Georgia was affected fiscally and politically and the government focused on diverting funds into other sectors to boost economic activity in the domestic sector. These measures have affected the countries defense budget and resulted in the decline in the last four years. The primary reason for the growth is the country's imminent threat from Russia, and the Defense Ministry's military modernization plans.
Georgia is expected to allocate over 15% of its total defense budget resources towards capital expenditure by 2019, primarily owing to its military modernization plans. The country is expected to replace its Soviet-era helicopters with Western models from the US and modernize its armed forces with advanced equipment, technology, and command systems. In addition, the Georgian MoD's focus is to create a mobile and well trained professional army, in order to be battle ready to counter any aggression from Russia and Iran.
Capital expenditure is expected to increase to an average of over 15% over the next five years, mainly due to the government's efforts at developing the country's air defense system and also by modernizing its armed forces with advanced equipment, technology, and command systems. The Defense Ministry is expected to procure fighter aircraft, air defense systems, anti-tank and anti-aircraft defense systems for its armed forces during the forecast period.
ASDReports.com Media contact: S. Koopman - Marketing and Communications
ASDReports.com / ASDMedia BV - Veemkade 356 - 1019HD Amsterdam - The Netherlands
P : +31(0)20 486 1286 - F : +31(0)20 486 0216 - E : stefan.koopman@asdreports.com

back to News