Tuesday 3 October 2017, Amsterdam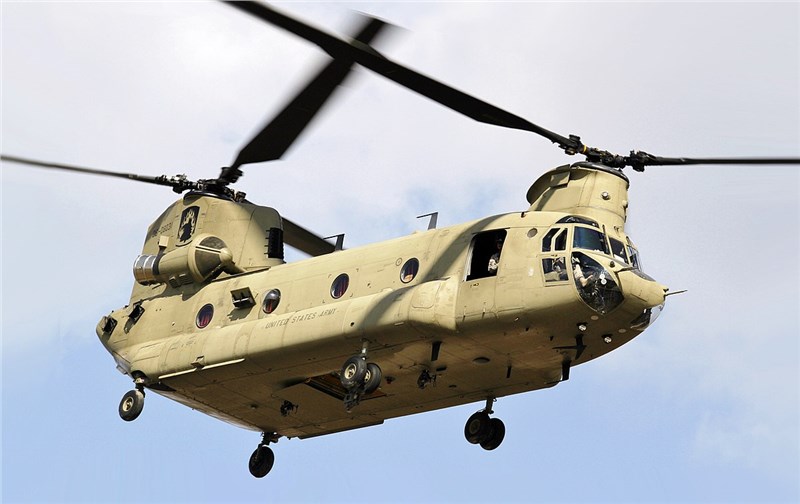 According to the new market research report "Helicopters Market - Global Forecast to 2022", The helicopters market is projected to grow from USD 26.93 Billion in 2017 to USD 30.69 Billion by 2022, at a CAGR of 2.65% from 2017 to 2022. This market is driven by the increased demand for EMS (Emergency Medical Services) and offshore helicopters in regions, such as North America, Asia Pacific, the Middle East, and Africa, and the increasing demand for military helicopters due to replacement as well as capability expansion programs worldwide.
The helicopters market is segmented based on components & systems into airframe and engine. The airframe segment is expected to lead the market during the forecast period. This segment is further divided into aerostructures, main rotor system, anti-torque system, transmission system, electrical system, avionics, hydraulic system, undercarriage, stability augmentation system, environment control system, cabin interiors, flight control system, emergency system, and special purpose system, among others. All these systems and components collectively account for about 90% of the total cost of a helicopter, which is the prime reason for this segment's leading position during the forecast period.
Military helicopters perform different attack missions, such as ground attack, air-to-air combat, and maritime/naval attack. Apart from these attacking roles, helicopters are also used to perform various other defence operations, such as surveillance, observation, search & rescue, and evacuation of wounded soldiers from the front lines. Helicopters are extensively used by militaries around the globe due to their unique manoeuvrability features, and advanced technologies that the helicopters are equipped with. As the manufacturing cost of military helicopters is more than the commercial helicopters, the market for military helicopters is expected to lead.
The military application segment is further divided into transport helicopters, attack & reconnaissance helicopters, maritime helicopters, search & rescue helicopters, training helicopters, and others.
Technological advancements in the field of helicopters OEM have led to improvement in the operational capacities of helicopters and their ability to hover, take-off, and land, thereby increasing the applicability of helicopters in both, commercial as well as military sectors. Thus, the growing applicability of helicopters serves to be one of the most significant factors fuelling the demand for helicopters OEM in the North American region. In addition, advancements in propulsion technologies and designs of helicopters have also contributed to the growth of the North America helicopters OEM market. Furthermore, the high demand for helicopters for civil & commercial applications and increased use of helicopters in the defence sector to carry out surveillance are additional factors influencing the growth of the helicopters OEM market in the region.
Airbus Helicopters Inc. (US), Bell Helicopters Textron Inc. (US), Russian Helicopters, JSC (Russia), Leonardo S.p.A. (Italy), Lockheed Martin Corporation - Sikorsky (US), Kawasaki Heavy industries, Ltd. (Japan), Columbia Helicopters (US), and Boeing (US) are some of the leading players in the helicopters market.
ASDReports.com Media contact: S. Koopman - Marketing and Communications
ASDReports.com / ASDMedia BV - Veemkade 356 - 1019HD Amsterdam - The Netherlands
P : +31(0)20 486 1286 - F : +31(0)20 486 0216 - E : stefan.koopman@asdreports.com

back to News