Wednesday 28 May 2014, Amsterdam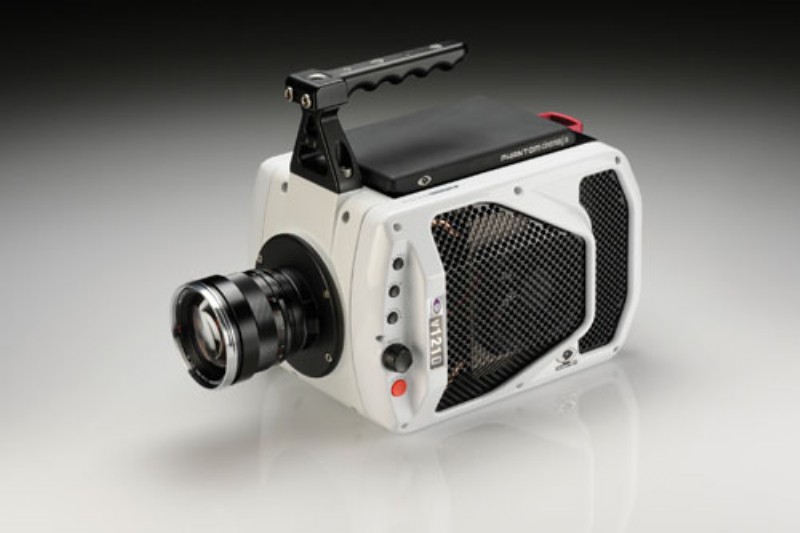 According to a new market research report, now available on ASDReports, "High Speed Camera Market by Usage, Component (Image Sensors, Lens, Memory Systems, Image Processors and others), Accessory, Application (Automotive, Military, Defense & Aerospace, Research, Design & testing and others) & Geography - Global Trends & Forecasts to 2014 - 2020" the total market is expected to reach $274.46 Million by 2020, at a CAGR of 5.39%.
A high speed camera is a device used for capturing slow motion events with frame rates ranging from zero fps to a number of millions of fps with resolutions ranging from 1 MP (mega pixel) to a number of mega pixels. The overall value chain of high speed camera market is closely interlinked with the traditional image sensors and components industry's value chain, and has been expanding rapidly and shaping into a strong, well-connected chain over the past few years. Several new frame rates allocations, product developments, and new models have come up owing to the application potential of high speed cameras in various applications.
The global high speed camera market is certainly a fragmented one, for the high speed camera market has found use in these major fields – industrial manufacturing, research and design, military, defense and aerospace, and entertainment and media. The industrial manufacturing field offers a huge potential for the high speed camera technology to grow, especially due to advanced & suitable features offered by the high speed camera over the other technologies. Research and Design is the primary field responsible for the commercial birth of high speed camera technology on a large scale, while the entertainment and media field is still an emerging market offering lots of space for high speed camera technology to penetrate.
The report segments the high speed camera market on the basis of the types of usage, different components, different frame rates, different accessories, different applications, and different geographies. Further, it contains revenue forecasting, and analyses trends in the market. The geographical analysis contains anin-depth classification for Americas, Europe, and APAC; which contains the major countries covering the market. Furthermore, the Middle-East and Africa have been classified under ROW. Each of these geographies has been further split by the major countries existing in this market. The sections and sub-segments in the report contain drivers, restraints, opportunities, current market trends, and the technology expected to revolutionize the high speed camera domain.
The global high speed camera revenue market is expected to grow from $200.27million in 2014 to $274.46million in 2020 at a CAGR of 5.39%. Similarly, the volumes are estimated to grow from 4332 units in 2014to 7312 units in 2020. This growth is heralded by the growing industrial manufacturing market for high speed camera market. The image sensors market is also expected to grow rapidly in the coming five years.
Some of the major players in this market include vision research, Inc. (U.S.), Photron LTD (U.S.), Olympus Corporation (Japan), Mikrotron GmbH (Germany), NAC Image Technology (U.S), Del Imaging Systems LLC (U.S), and Motion capture Technologies (U.S).
ASDReports.com Media contact: S. Koopman - Marketing and Communications
ASDReports.com / ASDMedia BV - Veemkade 356 - 1019HD Amsterdam - The Netherlands
P : +31(0)20 486 1286 - F : +31(0)20 486 0216 - E : stefan.koopman@asdreports.com

back to News