Thursday 20 February 2014, Amsterdam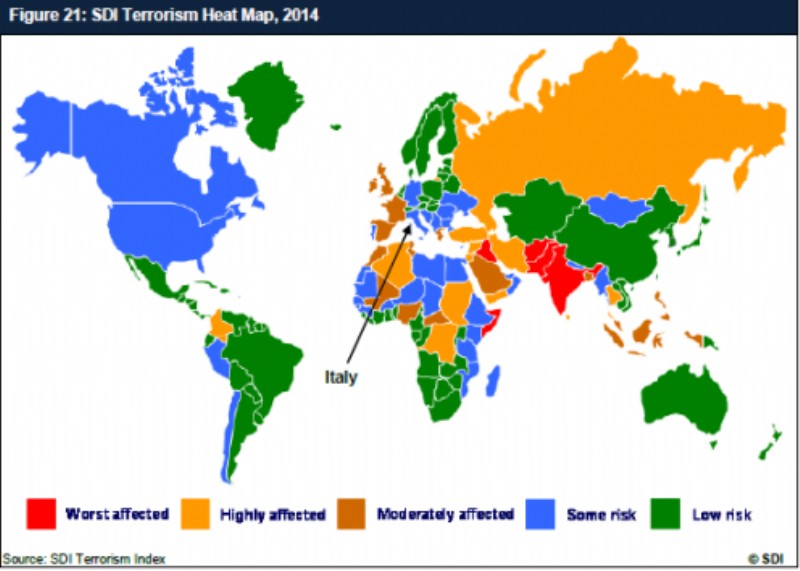 Threats from internal and external terrorist groups, the procurement of modern weapons and participation in peacekeeping initiatives will be driving the country's homeland security expenditure over the forecast period, according to the new report – Future of the Italian Defense Industry - Market Attractiveness, Competitive Landscape and Forecasts to 2019
The Italian government allocated US$27.67 billion for the total defense budget which recorded a CAGR of 5.18% during 2010 to 2014. Defense expenditure is inclusive of the expenditure on the defense function, homeland security, and other expenses.
Key insights include:
Italy has been one of the fastest-growing European defence markets and is expected to spend approximately US$147.2 billion during the forecast period, which is inclusive of homeland security, the defence function, and other expenditures of the military.
Government spending on Italy's homeland security market has been increasing as a result of growing obstacles posed by terrorist attacks, illegal immigration, and domestic insurgency. Due to the nature of the security threats that the country faces, the main opportunities for growth in homeland security are expected in the maritime security market, surveillance technology and control and command systems.
With these potential threats the Navy and Air Force are expected to grow at the fastest rate during the forecast period.This high rate of growth is expected to be fuelled by the continuing procurement of F-35 fighter aircrafts, transport helicopters, and unmanned aerial system (UAS) mission trainers.
Capital expenditure will also see a marginal increase which is anticipated to grow at 5.16% due to the country's heavy procurement pattern during the forecast period.
ASDReports.com Media contact: S. Koopman - Marketing and Communications
ASDReports.com / ASDMedia BV - Veemkade 356 - 1019HD Amsterdam - The Netherlands
P : +31(0)20 486 1286 - F : +31(0)20 486 0216 - E : stefan.koopman@asdreports.com

back to News