Thursday 1 June 2017, Amsterdam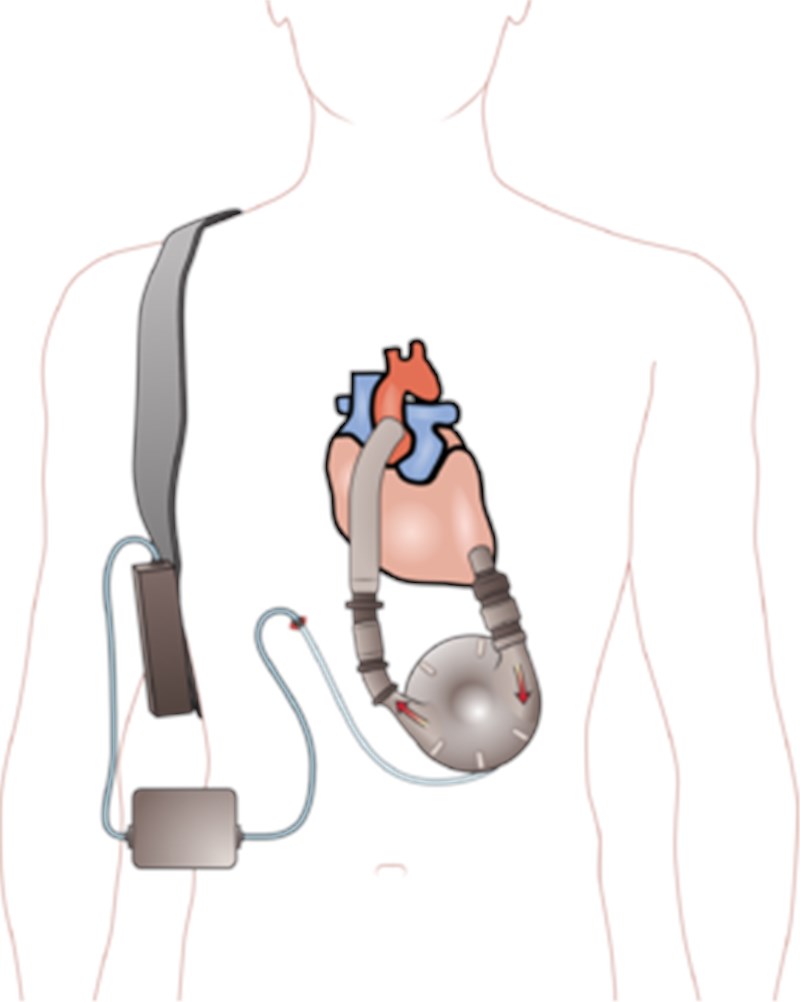 This new report, now available on ASDReports, Ventricular Assist Device (VAD) Market Forecast 2017-2027: Revenue Prospects by Product Type (LAVD, RVAD, BiVAD), Application (BTT & BTD Therapy, Destination Therapy, BTR Therapy) and Geography indicates that the Electroceutical market will see over $900m in revenue in 2017.
The lead analyst of the report said:
"A ventricular assist device (VAD) is an electromechanical device used as a complete or a partial substitute for a failing heart. These devices maintain the functioning of the right, left, or both heart ventricles. They are used to assist heart function until the cardiac muscles are strong enough to voluntarily pump blood. VAD is also implanted while the patient waits for a heart transplant, or to aid the heart function better if the patient is weak and ineligible for a heart transplant. The report covers the analysis of ventricular assist devices (VADs) market based on product type, namely, left ventricular assist device (LVAD), right ventricular assist device (RVAD), and biventricular assist device (BIVAD).

The Global VAD market is driven by several factors. One of the major factors is the shortage of donor hearts for transplantation. Therefore, to increase their survival rate, patients are implanted with VADs. For instance, each year about 6,000-8,000 Americans are told they need new hearts to survive, but only about 2,500 hearts are available for transplantation. Technologically advanced products will also drive the demand for VADs in the market.

However, the growth of the market is inhibited by some serious challenges. One of the main challenges in the market is the presence of alternative treatments to reduce acute heart failure symptoms or improve cardiac output. TAHs, IABPs, and pacemakers are devices that can substitute for VADs. The rise in product recalls by vendors is another factor hampering the growth of the Global VAD market."
The 154-page report contains 104 tables, charts and graphs that add visual analysis in order to explain developing trends within the Ventricular Assist Device market. Visiongain provides revenue forecasts for the period 2017-2027 for the leading VAD submarkets, segmented by product type, with forecasts for RVAD, LVAD and BiVAD devices. The market is also segmented by applications, with forecasts for BTT Therapy & BTD Therapy, Destination Therapy and BTR Therapy
The 154-page report offers market forecasts and analysis for 6 regional and 12 national markets. In addition, the report contains a dedicated leading companies' chapter covering 6 companies leading the VAD field in detail.
ASDReports.com Media contact: S. Koopman - Marketing and Communications
ASDReports.com / ASDMedia BV - Veemkade 356 - 1019HD Amsterdam - The Netherlands
P : +31(0)20 486 1286 - F : +31(0)20 486 0216 - E : stefan.koopman@asdreports.com

back to News