Monday 17 February 2014, Amsterdam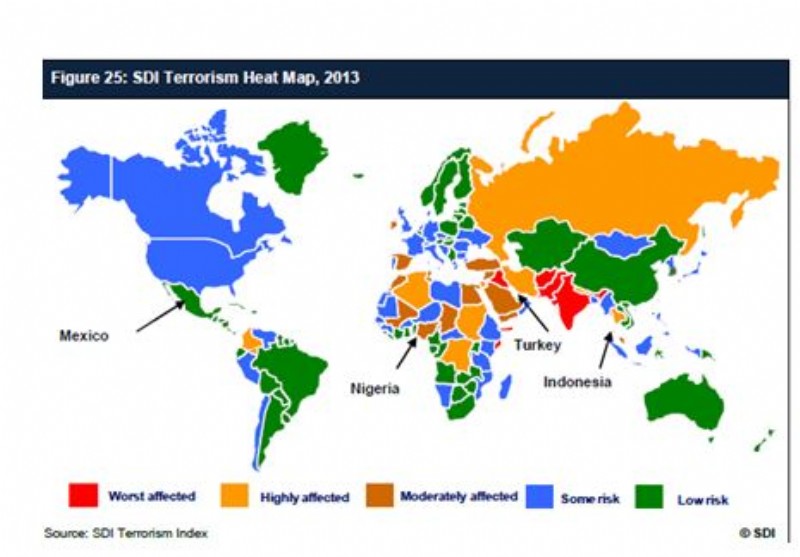 The MINT (Mexico, Indonesia, Nigeria and Turkey) region is expected to be one of the most attractive defense markets over the next few years with related spending increasing from US$40.6 billion to US$61.1 billion over the forecast period, according to the new report – Future of the MINT Defense Industry - Market Attractiveness, Competitive Landscape and Forecasts to 2019
The shift in focus on the MINT region from the BRIC countries over the last year has generated significant interest on all aspects including the respective defense sectors. Turkey with a cumulative budget allocation of over US$100 billion over the forecast period is the major contributor in the region, followed by Indonesia with US$88.4 billion, Mexico with US$46.4 billion and Nigeria with approximately US$20 billion.
Key insights include:
During the forecast period, MINTS defense expenditure will be driven by the following factors:
Modernization of defense systems:
The Brazilian MoD is increasing efforts to replace its aging military systems and equipment acquired during the Soviet era. The country is expanding its naval fleet to increase regional maritime security by procuring Amazonas Class Ocean Patrol Vessels from UK and France. Furthermore, in an agreement signed with France in 2008, Brazil jointly manufacturing four Scorpene attack submarines, anticipated to enter service in 2017 along with a nuclear-powered submarine to be commissioned in 2023. Additionally in 2013, the Brazilian Air Force has chosen Saab's Gripen over other prospects which included Dassault's Rafale jet and Boeing's F/A 18 Super Hornet under a US$4.5 billion contract to provide 36 fighter jets by 2020.
The country's defense ministry is also currently in the process of strengthening its military ties with Russia having initiated a US$1 billion planned procurement of anti-aircraft missile batteries.
Drug Trafficking:
Drug trafficking is now rampant all over the world, more so in a few countries of the MINT region. Mexico is probably the most adversely affected by this than any other country globally. The nation has also had to grapple with crimes related to drug trafficking, which include weapons and human trafficking, money laundering, vehicle theft, kidnappings, and extortion. Nigeria has been a center for drug trafficking in Africa; the National Drug Law Enforcement Agency (NDLEA) was formed in 2004 in an attempt to control this threat. In April 2011 the agency destroyed over 46,740.5 kg of illicit drugs, mainly cannabis, in the states of Kogi and Ondo. Other than drug trafficking internal conflicts have been another major concern in countries like Indonesia, Turkey and Nigeria. Indonesia still faces threats from insurgent groups such as the Free Papua Organisation (Organisasi Papua Merdeka, OPM) and the Free Aceh Movement (Gerakan Aceh Merdeka, GAM).
ASDReports.com Media contact: S. Koopman - Marketing and Communications
ASDReports.com / ASDMedia BV - Veemkade 356 - 1019HD Amsterdam - The Netherlands
P : +31(0)20 486 1286 - F : +31(0)20 486 0216 - E : stefan.koopman@asdreports.com

back to News