Friday 21 April 2017, Amsterdam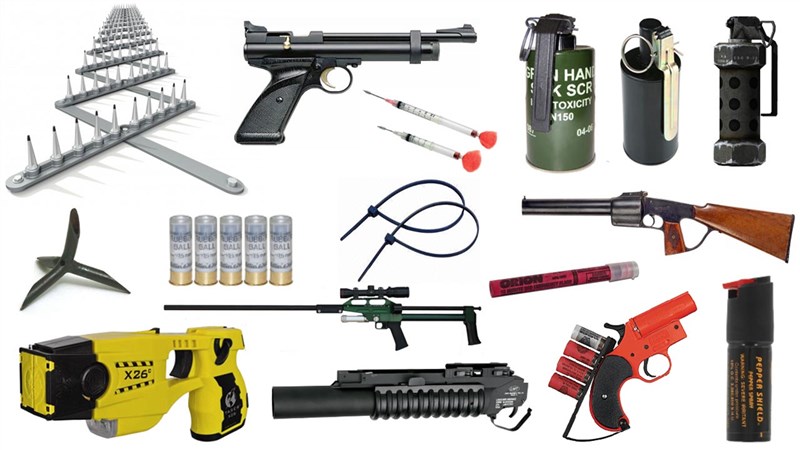 This report, is now available on ASDReports, Global Non-lethal Weapons Market Report, forecast that the global market is expected to reach $6 billion by 2024 from $4 billion in 2016, growing at a CAGR of 6.2% from 2016 to 2024. By geography, Asia Pacific and Europe are expected to grow at a CAGR of 6.9% and 6.5%, respectively, during the forecast period.
Increased demand for crowd control weapons, adoption of technologically enhanced product developments, and increasing military expenditure by countries are the major factors driving the global non-lethal weapons market. Moreover, deployment of military in non-combat zones has also fuelled the market growth. However, high price of these weapons is expected to restrain the market growth. Advancement in various scientific fields, such as chemicals, electronics, electromagnetic, computers and acoustics would provide several growth opportunities for the market in coming years.
The global non-lethal weapons market is bifurcated by products, technology, and application. By product, the global non-lethal market is further segmented into directed energy weapons, conducted energy weapons, gases and sprays, water weapons, and explosives. By technology, the market is segmented as mechanical and kinetic, chemical, acoustics, electromagnetic, and others. By application, the market is categorized into military, law enforcement agencies, and civilians. By product type, explosives accounted for the largest market share in 2016, and are anticipated to continue its dominance during the forecast period 2016-2024. Mechanical and kinetic dominated the technology segment in 2016. Geographically, the market is categorised into North America, Europe, Asia-Pacific and Rest of the World (RoW).
North America accounted for the largest market share of 33.8% in 2016, owing to its popularity in U.S. which is the world's largest market for non-lethal weapons. Europe accounted for the second largest market share of 28.5%. In terms of growth, Asia-Pacific is to attain the fastest CAGR of 6.9% during the forecast period 2016-2024, owing to the repeated civil unrests and anti-state activities occurring in the countries such as Brazil, Egypt, Turkey, and Kenya.
The major players in the market include The Raytheon Company, BAE Systems Plc, The Boeing Company, TASER International Inc., Lamperd Less Lethal, Inc., LRAD Corporation, General Dynamics, and Combined Systems Inc. among others.
ASDReports.com Media contact: S. Koopman - Marketing and Communications
ASDReports.com / ASDMedia BV - Veemkade 356 - 1019HD Amsterdam - The Netherlands
P : +31(0)20 486 1286 - F : +31(0)20 486 0216 - E : stefan.koopman@asdreports.com

back to News