Thursday 9 February 2017, Amsterdam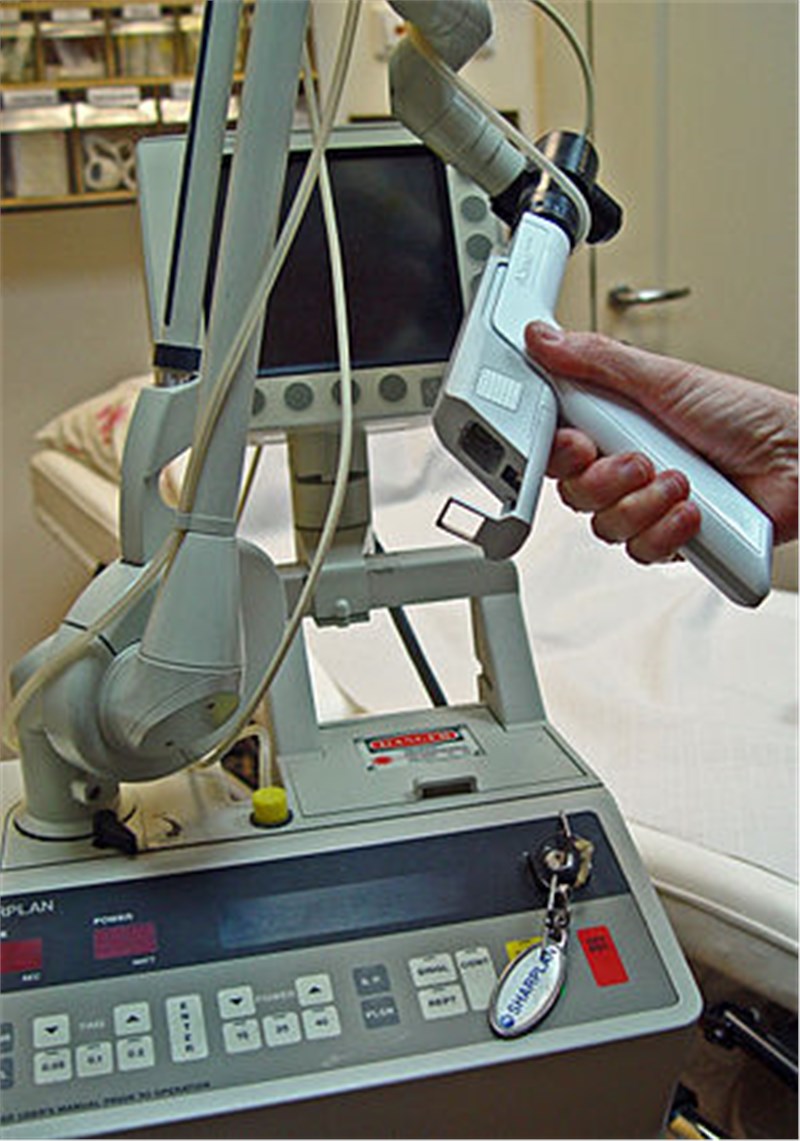 The report "Surgical Lasers Market by Product Type (Carbon Dioxide, Argon, Nd:YAG & Diode Lasers), Procedure (Open, Laparoscopic & Percutaneous), & Application (Ophthalmology, Urology, Gynaecology, Dermatology, Dental, Cardiology, & Oncology) - Global forecast to 2021", now available on ASDReports, analyzes and studies the major market drivers, restraints, opportunities, and challenges in North America, Europe, Asia-Pacific, and the Rest of the World (RoW).
This report studies the global surgical lasers market over the forecast period of 2016 to 2021. The market is expected to reach USD 2.37 Billion by 2021; growing at a CAGR of 5.1% from 2016 to 2021. Factors driving the growth of this market include technological advancements in surgical lasers, high prevalence of chronic diseases, high prevalence of ophthalmic disorders, and growing preference for minimally invasive surgeries. However, limited medical reimbursements and high procedural costs associated with laser surgeries are expected to limit the optimal growth of this market during the coming years.
On the basis of type, the surgical lasers market is categorized into five segments, namely, carbon dioxide (CO2) lasers, argon lasers, Nd:YAG lasers, diode lasers, and other surgical lasers (fiber lasers, dye lasers, Er:YAG lasers, and excimer lasers). The carbon dioxide (CO2) lasers segment is growing at the highest CAGR in the market due to the widespread availability of innovative CO2-based surgical lasers and ongoing technological advancements in cosmetic laser treatment.
Based on procedure type, the market is segmented into open surgery, laparoscopic surgery, and percutaneous surgery. The laparoscopic surgery segment is expected to dominate the market. This growth can be primarily attributed to the procedural benefits of laparoscopic procedures and growing patient awareness and market demand for less-invasive disease therapies.
By application, the market is segmented into ophthalmology, dentistry, dermatology, cardiology, gynecology, urology, oncology, and other applications (liposuction, ENT, and GIT). The urology segment is expected to be the fastest-growing surgical laser application segment. Growth in this application segment can be attributed to the rising prevalence of urological disorders (such as kidney stones, renal cancer, and prostate enlargement), growing patient preference for minimally invasive urological surgeries, and ongoing technological advancements in surgical laser products.
North America is expected to hold the largest share of the global surgical lasers market, followed by Europe in 2016. However, the Asia-Pacific market is expected to grow at the highest CAGR from 2016 to 2021. Factors driving market growth in the Asia-Pacific region include the presence of a large patient population for target diseases (coupled with rapidly growing geriatric population), rising awareness among healthcare professionals related to the procedural benefits of surgical laser products, and increasing government initiatives to reduce the burden of ophthalmic disorders.
As of 2015, Lumenis (Israel), Cynosure, Inc. (U.S.), Alma Lasers (Israel), IPG Photonics Corporation (U.S.), Abbott Laboratories, Inc. (U.S.), Boston Scientific Corporation (U.S.), Spectranetics Corporation (U.S.), Biolitec AG (Austria), Fotona d.o.o. (Slovenia), and BISON MEDICAL Co., Ltd. (South Korea) are some of the key players operating in the surgical lasers market.
ASDReports.com Media contact: S. Koopman - Marketing and Communications
ASDReports.com / ASDMedia BV - Veemkade 356 - 1019HD Amsterdam - The Netherlands
P : +31(0)20 486 1286 - F : +31(0)20 486 0216 - E : stefan.koopman@asdreports.com

back to News