Friday 9 December 2016, Amsterdam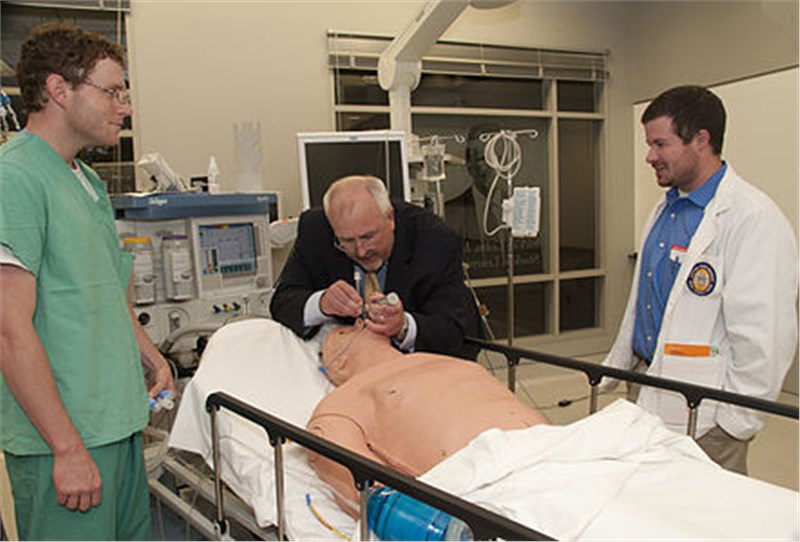 The report, now available on ASDReports, "Medical Foam Market by Material Type (Polyurethane, Polystyrene, Polyolefin), Form (Flexible, Rigid, Spray), Application (Medical Packaging, Medical Devices & Components, Prosthetics & Wound Care), and Region - Global Forecast to 2026", The global medical foam market is projected to grow from USD 14.06 Billion in 2016 to USD 30.89 Billion by 2026, at a CAGR of 8.2%.
High demand for the production of sterilized medical packaging materials, an increase in the aging population providing a high customer base for medical foams, government funding and grants for the development of advanced medical foam products, are expected to drive the global medical foam market.
Spray foam is the fastest growing market segment of the medical foam market
The flexible foam segment was the largest form segment of the global medical foam market. However, the spray foam segment is expected to grow at the highest CAGR during the forecast period. Spray foams have been increasingly used in the wound care market in instant bandages. One major advantage of spray foam over the other types of foams is, it is ready to use and does not require any additional molding which may be required in case of rigid and flexible foams, thus, saving cost. Spray foams can be used in instant bandages, in areas where standard bandages and other wound care products cannot be used directly.
Polyurethane is the largest material type segment of the global medical foam market
The polyurethane segment had the largest share in the global medical foam market among various types of medical foam. Polyurethanes are among the most versatile materials that can be used for medical devices. They can be strong elastomers or rigid plastics, and can be processed using extrusion, injection molding, film blowing, solution dipping, and two-part liquid molding. Owing to its unique physical characteristics, this foam is steadily replacing traditional plastic components, and metals. Polyurethane foams are widely used in various medical applications, such as packaging, medical devices & components, prosthetic and wound care, and others.
Asia-Pacific is the largest market for medical foam, globally
The Asia-Pacific region was the largest market for medical foam in 2015. This region is a high growth end-use market, and the trend is expected to continue for the forecast period. The high growth in the manufacture of pharmaceutical products and medical instruments for domestic use as well as exports, drives the medical foam market. The increasing demand for high-quality products, growing population, and end-use industries have led to innovations and developments in the medical foam industry.
Key players operational in the medical foam market include, The DOW Chemical Company (U.S.), BASF SE (Germany), Bayer AG (Germany), Sekisui Chemical Co., Ltd. (Japan), Huntsman Corporation (U.S.), Trelleborg AB (Sweden), Inoac Corporation (Japan), Recticel NV (Belgium), Vita (Lux III) S.à r.l. (U.K.), Armacell International, SA (Luxembourg), Foamcraft Inc. (U.S.), FoamPartner Group (Switzerland), Future Foam Inc. (U.S.), UFP Technologies Inc. (U.S.), and Rogers Corporation (U.S.).
ASDReports.com Media contact: S. Koopman - Marketing and Communications
ASDReports.com / ASDMedia BV - Veemkade 356 - 1019HD Amsterdam - The Netherlands
P : +31(0)20 486 1286 - F : +31(0)20 486 0216 - E : stefan.koopman@asdreports.com

back to News