Thursday 8 December 2016, Amsterdam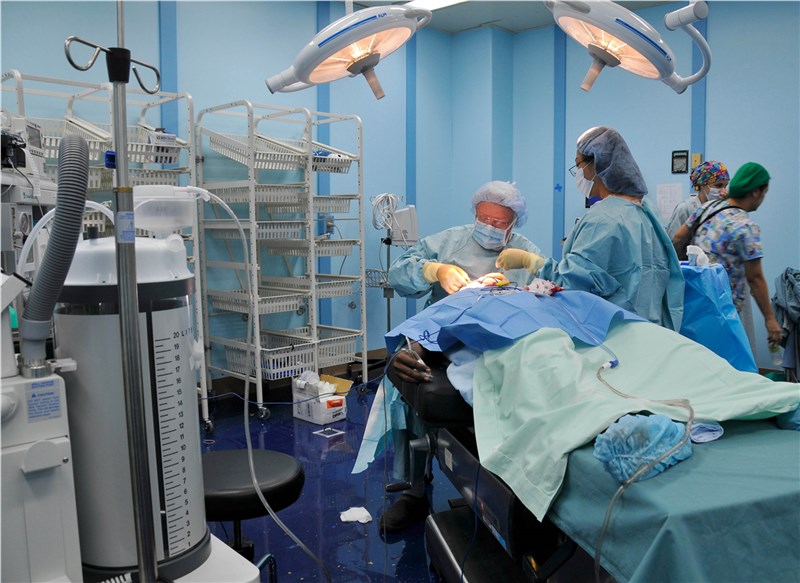 The report, now available on ASDReports, "Biosurgery Market by Product (Fibrin & Collagen Sealant, Hemostats, Adhesion Barriers, Biological Meshs, Soft Tissue Attachments, Stapler, Bone Graft Substitues) Application (Orthopedic, Gynecology, Cardiovascular, Reconstructive) - Forecast to 2021", analyzes and studies the major market drivers, restraints, and opportunities in North America, Europe, Asia-Pacific, Latin America, and Middle East and Africa.
This report studied the global biosurgery market during the forecast period of 2016 to 2021. The global biosurgery products market is expected to grow at a CAGR of 8.8% during the forecast period, to reach USD 27.78 Billion by 2021. Growth in this market is attributed to factors such as rising number of surgeries, rising incidences of sports related injuries & spinal problems, rising need of effective blood loss management, and increasing clearance of biosurgery products by regulatory authorities.
The global biosurgery market is segmented by product type, application, and geography. This report also discusses the key drivers, restraints, opportunities, and challenges for this market. On the basis of product type, the market is primarily segmented into surgical sealants, hemostatic agents, adhesion barriers, bone graft substitutes, and staple line reinforcement agents. The surgical sealants market is sub-segmented into natural and synthetic/semi-synthetic sealants. The bone graft substitutes market on the other hand is sub-segmented into bone-allografts, demineralized bone matrix, bone morphogenetic proteins, and synthetic bone-grafts. On the basis of application, the market is sub-segmented into cardiovascular surgeries, general surgeries, neurological surgeries, orthopaedic surgeries, thoracic surgeries, gynaecological surgeries, urology surgeries, and reconstructive surgeries.
In 2015, the soft tissue attachments segment accounted for the largest share of the global biosurgery products market. This is majorly attributed to the rampant use of soft tissue patches across different types of surgeries. This segment will continue to dominate the biosurgery products market by 2021, majorly due to the rising demand of these products from emerging countries and widening applications of soft tissue repair products across surgical procedures.
On the basis of region, the biosurgery market is broadly segmented into North America, Europe, Asia-Pacific, Latin America, and Middle East and Africa. Presence of large number of market players, well-developed healthcare system, and presence of large number of hospitals in North America have boosted the growth of the biosurgery market in this region. However, Asia-Pacific region is expected to grow at the highest CAGR, owing to rising health awareness, growth in per capita income, and improving healthcare infrastructure in this region
ASDReports.com Media contact: S. Koopman - Marketing and Communications
ASDReports.com / ASDMedia BV - Veemkade 356 - 1019HD Amsterdam - The Netherlands
P : +31(0)20 486 1286 - F : +31(0)20 486 0216 - E : stefan.koopman@asdreports.com

back to News